Finally I've collected enough pictures of
Nuffnang
Pajama Party to make a short entry.

This person below is vain.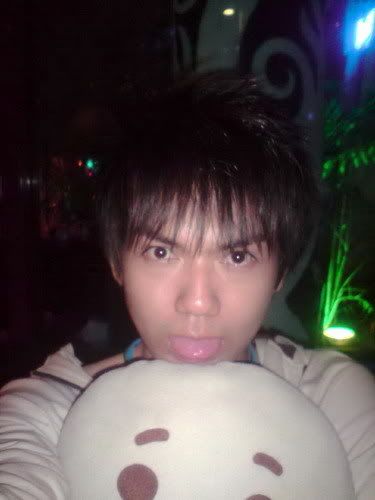 Shit. I can already sense that this is gonna be a repetitive of
his
entry. Nono, don't read that. Read
the post he made for Nuffnang
instead.
Kid Chan
, the official photographer of the night. (picture courtesy of
Simon
.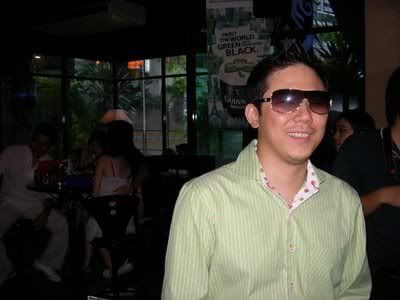 The crowd that night. Click
here
to view more pictures.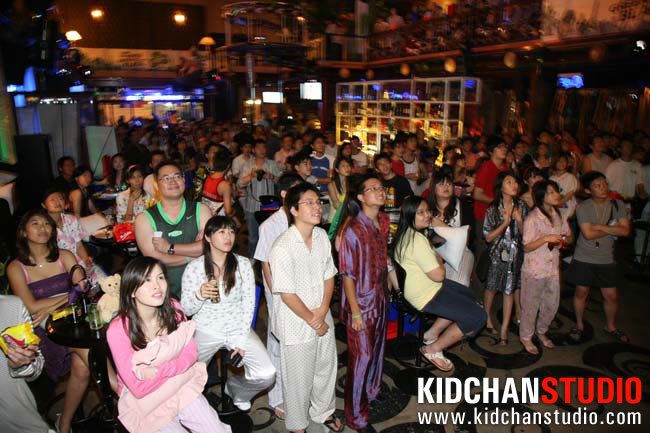 I'm really dumb I tell you. I didn't know that my camera battery wasn't properly charged that night, so it was dead even before I managed to take 20shots. And now that it's fully charged again, I realized that I did not bring the USB along -.-
So I gotta bug
Robb
and
Charlie
to send me the pictures. Sorry =P
The purpose for the pajama party was to celebrate
Nuffnang
's 1st birthday. Oh man, in 1year time
Tim
and
Ming
's baby has grown so much!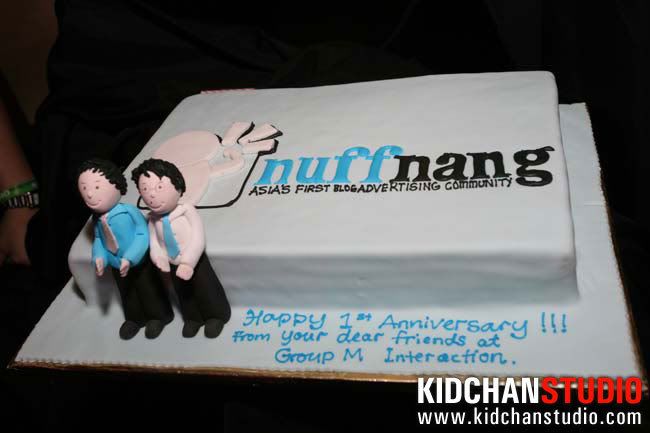 Nah, your presents XD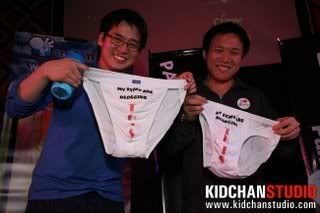 This isn't the first blogger activity organized by
Nuffnang
, but I can assure it's surely the best among all. Free entrance into Borneo Baruk Club, free food, free drinks, freebies, and the best of all is getting to meet the other bloggers!
The kinky nuffies at the reception.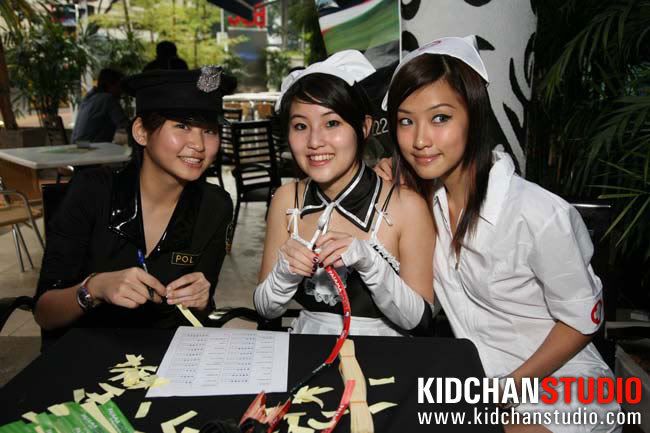 Xia Xue
and
Dawn Yang
. Heart their boobs! XD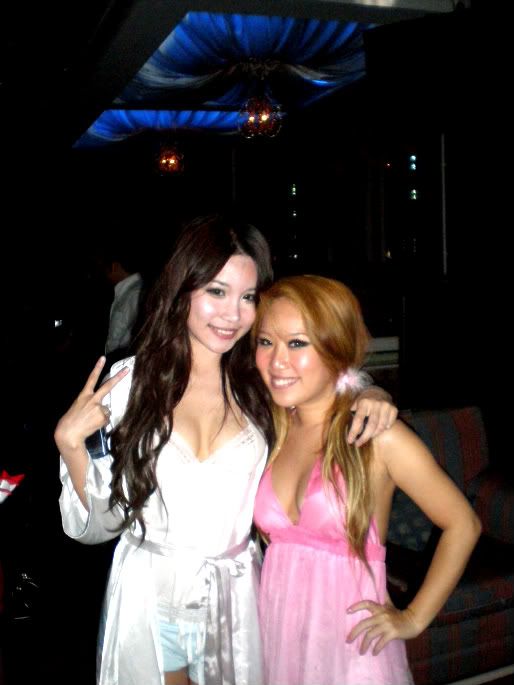 (pic with xiaxue and dawn yang are in my camera O.o)
Kenny Sia
and the "7inches" tee I received! Oh no, it's M size and I can't wear it! Who wants it? Bid starts from RM1. HAHAHAHA. I might give it to someone as a reward for calling me a savvy pasar malam clothes seller. Wtfreak.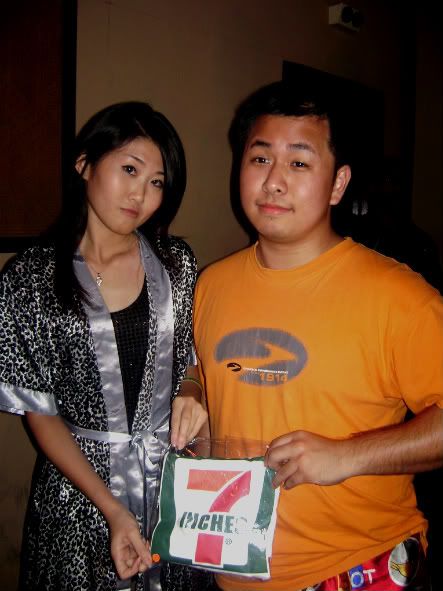 Kenny: What's your name?
Me: Kate. Copykate! (emphasizes the latter intentionally)
Kenny: Oh you're Copykate! No wonder look so familiar.
Alright. At least he remembers me.
Not forgetting to tell you that
Kenny
is friendly. He even asked me whether I had taken pic with him. And at the end of the party, he said bye =)
Pink Pau
whom we have to thank for the freebies! I heart the GSC movie tickets especially! Check out her blog. Her articles are awesome.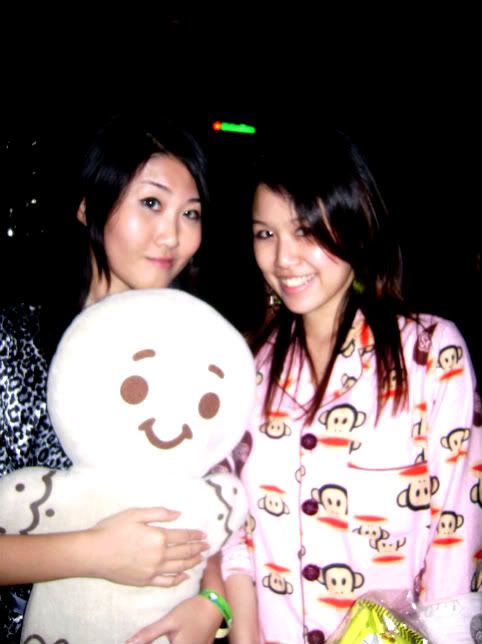 David
who won the Wii for the quirkiest post. Gosh, look at his chipster pyjamas! LOL.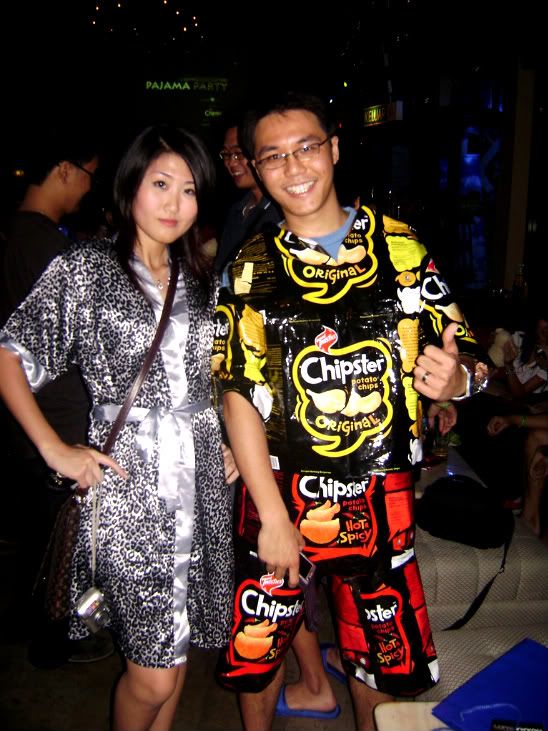 Samantha
from
Nuffnang
.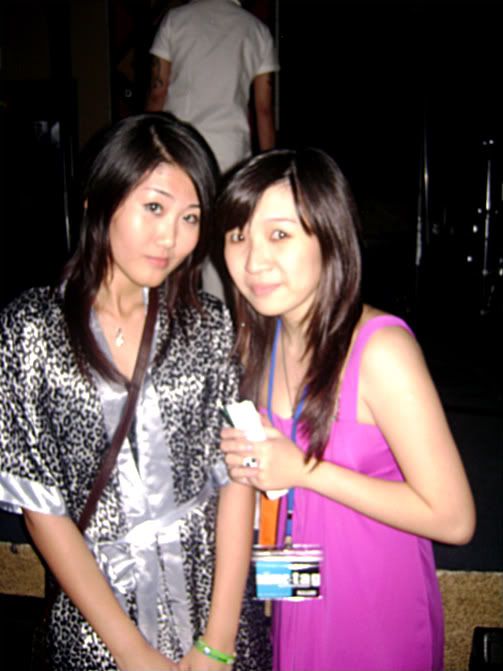 Su Ling
. I was so surprised when she called my name! Didn't know she would be there XD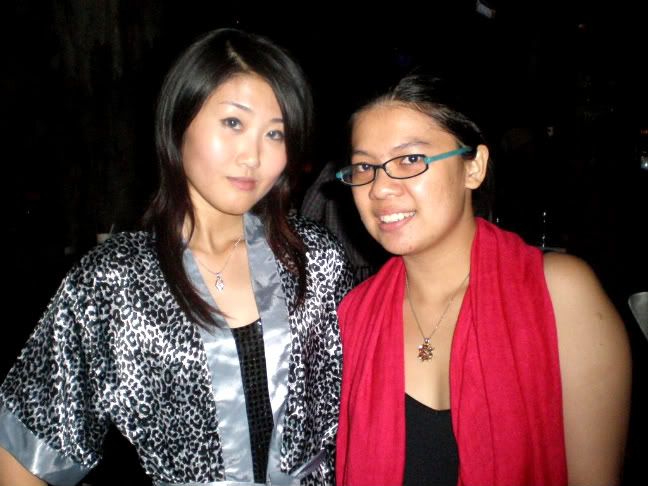 Zoe was probably the youngest girl that night.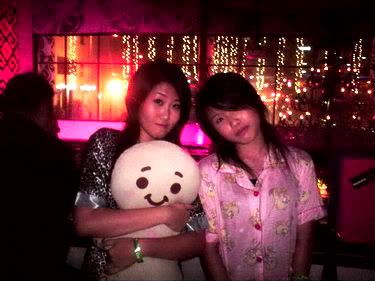 Isn't that my precious mirror? Zoe freaked out when she saw this, saying that she saw "the old man" taking her pic. Aww, poor
Kid Chan
. It was cute pic though.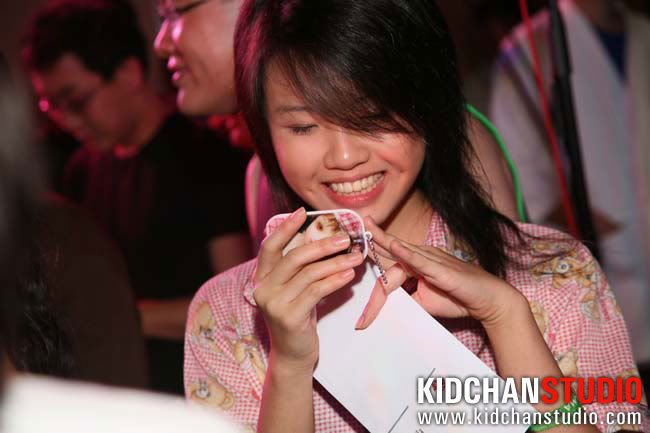 Kate, Zoe, Ricky and Genie.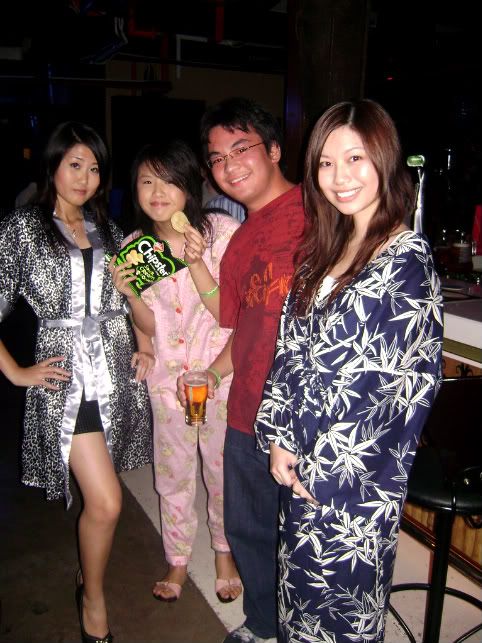 The Malaysian Dream Girls
were present!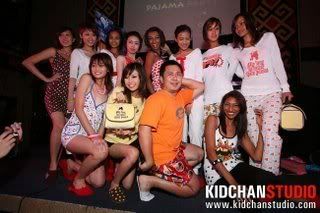 Cheesie!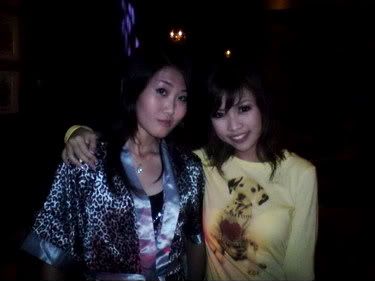 I'll probably put up this banner soon.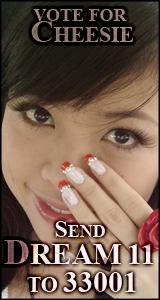 Nadia whom I honestly think has the potential.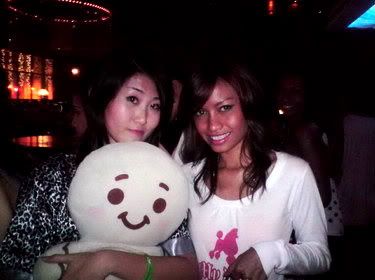 Cindy
has a blog too.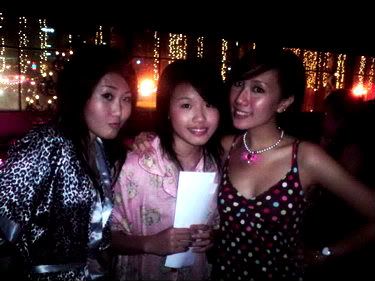 But where on earth is the pic of me, Allison and Jay?!!!!
Robb
, you deleted it??? Oh nooooooooooooooooo you meanie!
He even deleted every single pic we took together, apparently because he looked ugly. But I looked nice! So unfair X(
Guess what? He said he didn't edit this pic of me. My face has no pimples! Omg I have no pimples??? * surprise * XD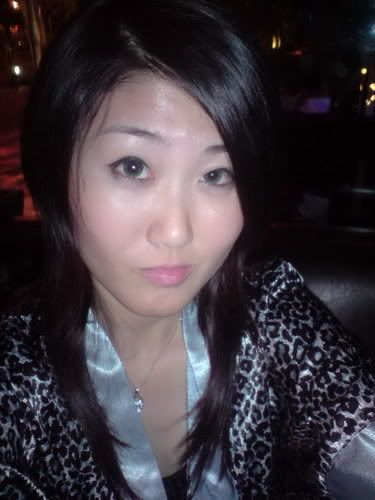 Don't you love my leopard print robe? The best jammy I could find from the wardrobe.
So sad I didn't have much chance to talk to some of the bloggers out there. Looking forward to the next community gathering!
More pix to be up soon
<3