Welcome back from Poland, Kim! Don't we love summer break? It's the best time of the year when people take time off from studies or work for vacation, or in this case, to come back home.
A few days after her arrival, we went up to KL for shopping, food, movie, and more shopping! Our first destination is none other than Pavilion when I went out of control and overspent in Forever21 despite having told myself only to spend on food. Valid excuse: I need clothes for my Sibu trip! LOL.
Looking all worn out after the tiring bus journey from Muar.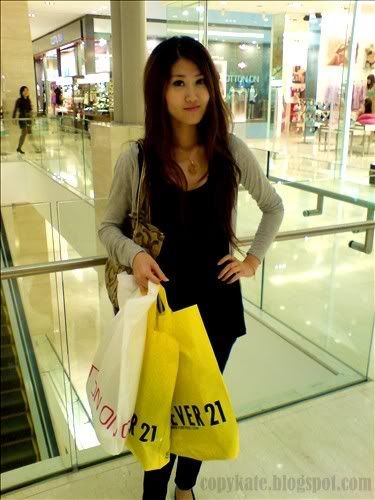 We had Snowflake for tea break.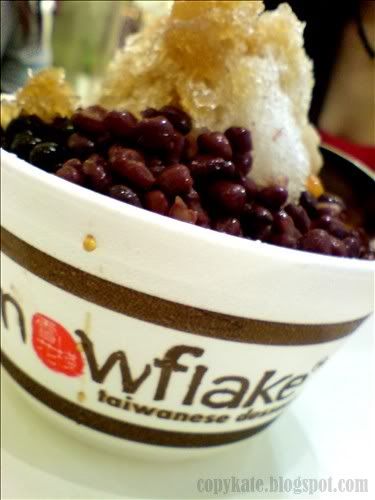 Uh uh, no icy dessert for me as my flu wasn't getting any better.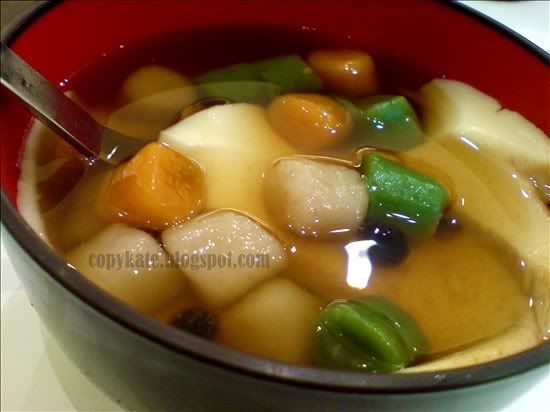 Kim stayed over at my place and I must say it gave us an opportunity to catch up after so long. I had quite forgotten how close we used to be during our high school year before realizing I had told her so much about my relationships in the past. And that night, we listened to each others' stories and laughed about how much our boys share in common (mostly being the bad things in common wtf).
We didn't wake up till noon time the next day. Took the train all the way to Kelana Jaya, had to wait for 30minutes for 1u bus so we simply hopped on to Tropicana City Mall's shuttle bus. Reached there just in time to get our movie tickets- Sex & the City! *screams*
Adult RM7; Student RM6. Freaking cheap! XD (I was the adult by the way, life sucks without a student ID)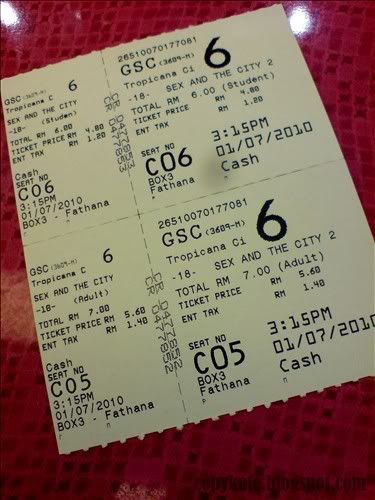 French toast before movie.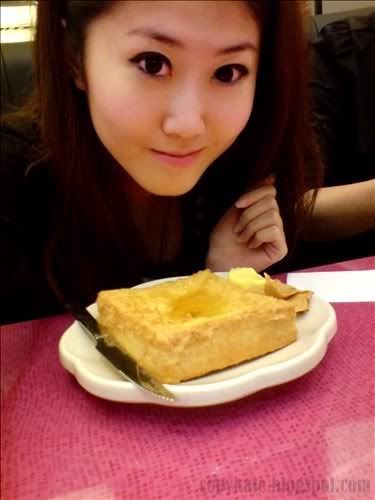 Vain picta of us.
Heart the big mirror in the toilet.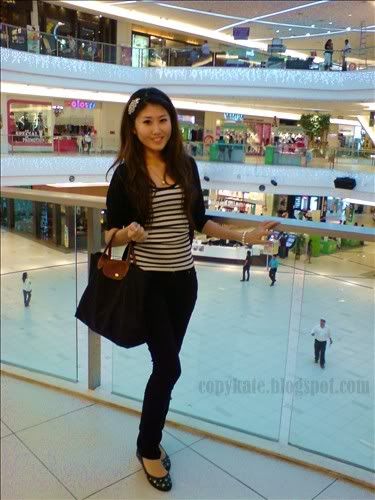 Forced her to camwhore with me. Teehee.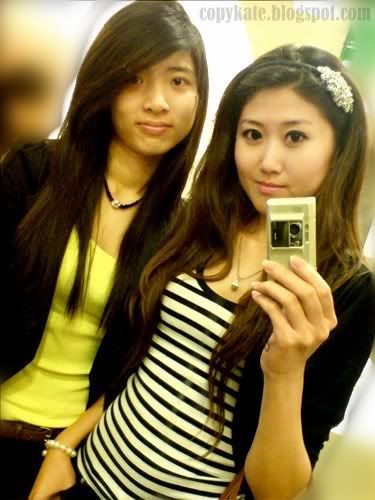 Outfit of the day:
Striped tank: Forever 21
Cropped jacket: Valleygirl
Skinny jeans: Forever 21
Studded flats: Mixit
Bling hair band: i-forgot-the-brand
Bag: Longchamp
Necklace & bracelet: Topshop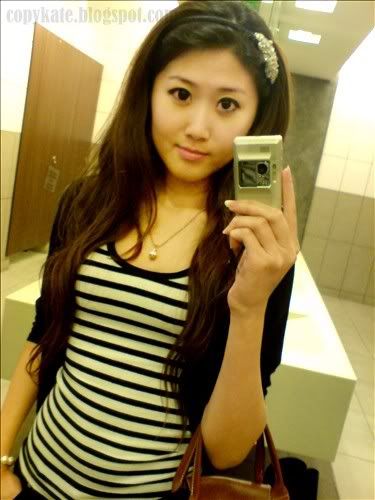 We met up with
Jess
after her work. Was supposed to have dinner together but we got distracted by a lingerie fair where I bought 2 sets of new bra which I didn't really need. Doesn't hurt to get 2 more bras though, especially since they're really cheap! Definitely worth buying!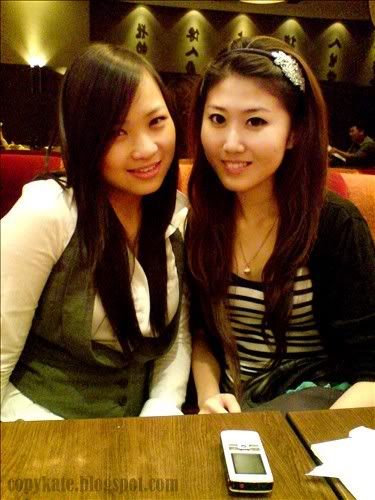 Before the food was served in Dragon-I, Jess had to rush back for a briefing. She's such an angel to have fetched us back. Thank God for GPS!
On the third day, Kim and I went to KLCC. I had only 40 bucks in my wallet. Still, I was in such a pathetically desperate state that I borrowed cash from her to join the long queue in Zara! Wtfreak. Blame it on the perfect white shorts (exactly what I needed)! You don't wanna see my bank account. Am officially broke.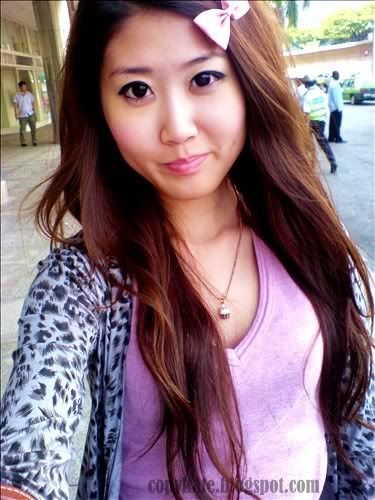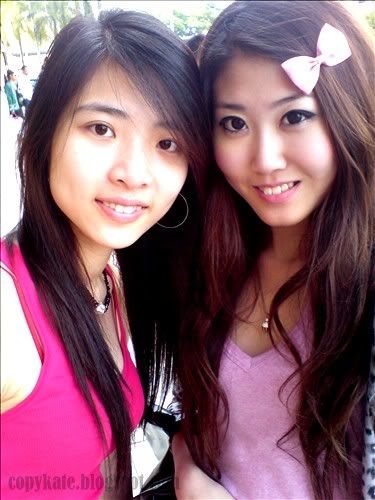 I'm going to bore you again with my outfit of the day:
Tank top: Zara
Leopard print cardigan: Cotton On
Body con skirt: Supre
Studded flats: Mixit
Pink bow hair-clip: i-forgot-the-brand (the same brand as my bling hair band)
Necklace: Topshop
Anyone care to sponsor me new accessories? It's so frustrating to see my golden rings and necklaces turned copper black. Pfft.