Hola! Pleased to inform that your highness is back from Sibu. It's a shame that 6days have passed so rapidly. As we drove our way to the airport, the familiarity hit me as if we had just landed the day before. I was sad to leave the small peaceful town, for my departure indicates the end of vacation and the beginning of new semester.
I've tried all good food in Sibu during my short period of stay. My only regret from the trip is having forgotten to snap a photo of the teh-tarik longkang which is always on high tide around the residential area. So you can imagine how the place would be flooded by muddy drain water when it starts to rain. Jeez.
Will definitely post up more about Sibu soon! For now let's be entertained by my non-cosmetic nude face. For the very first time I look nice without make-up!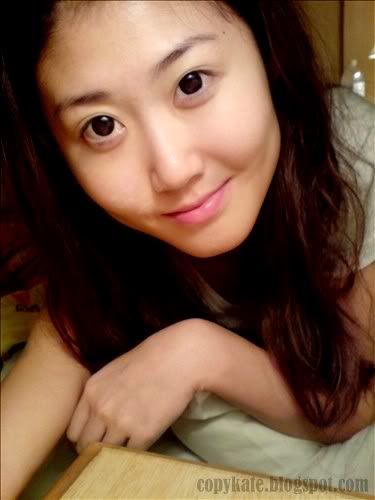 For those who have seen my naked face before, I'm sure you've noticed the difference. Yesh, the double eyelids! Awesome or what! Teehee.