Our second last day was supposed to be devoted to sightseeing at Gyeongbokgong Palace. But instead, we were sidetracked as we got distracted by Nam Dae Mun market which we didn't intended to visit but happened to pass by.
One entire row of restaurants located at a back lane. But if you were to hunt for food, I wouldn't recommend you to eat here as these places are targeting tourists like us.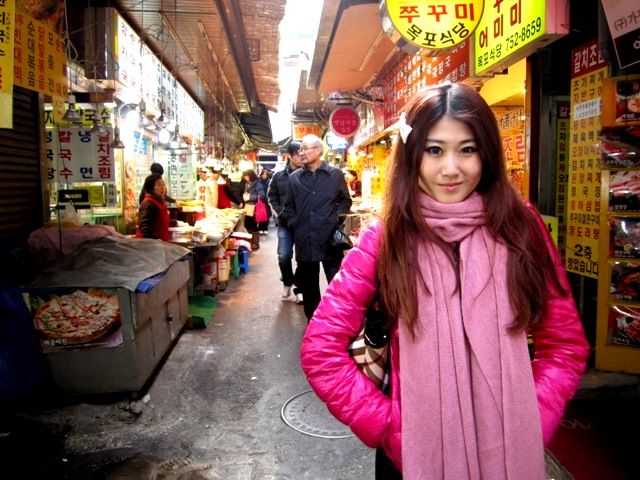 Food on display looked tempting but really, they aren't that awesome.
We simply picked one restaurant. If I could remember correctly, the prices ere are slightly more expensive too.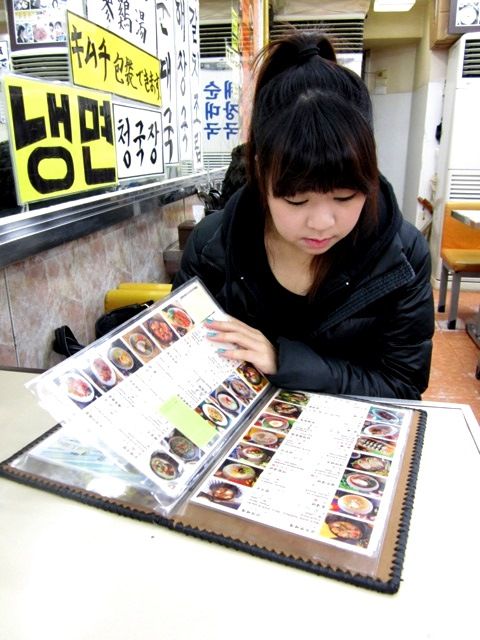 Anticipating some glorious food (false hope).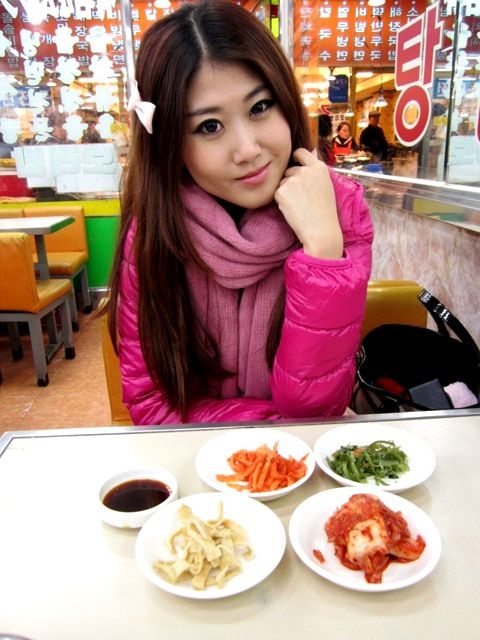 Katie's attempt to go for the Korean look. Love the hair! Teehee.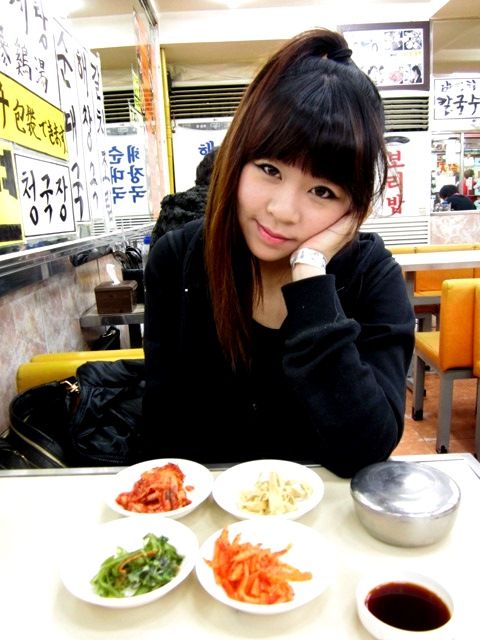 Kimchi fried rice. Looks okay but was in fact tasteless.
Beef stew which was more like plain egg soup. The beef was way overcooked :(
Korean dumpling, the only acceptable dish.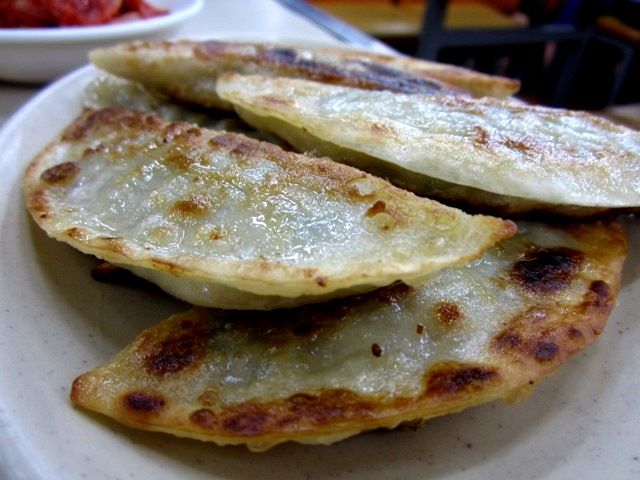 Here we are, Nam Dae Mun market! It's similar to Chatuchak market in Bangkok, except smaller. Lots of shops and stalls selling household stuff, souvenirs for tourists, accessories etc.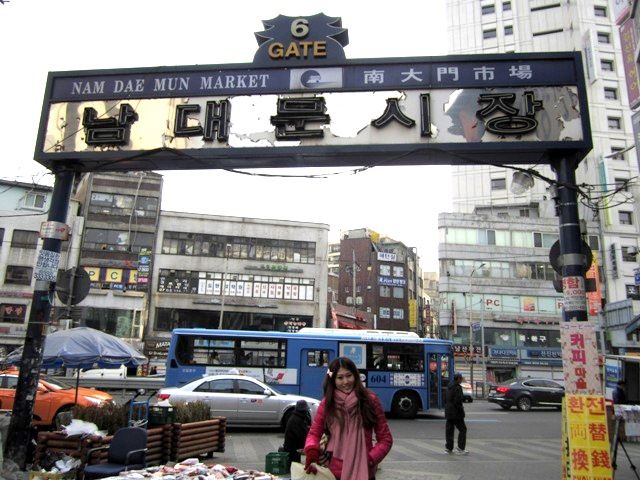 We got ourselves earrings and some awesome Big Bang merchandise!!! I've got Big Bang calendar and TOP's posters all over my room now! Can't possibly find these in Malaysia! *sheds tears of joy*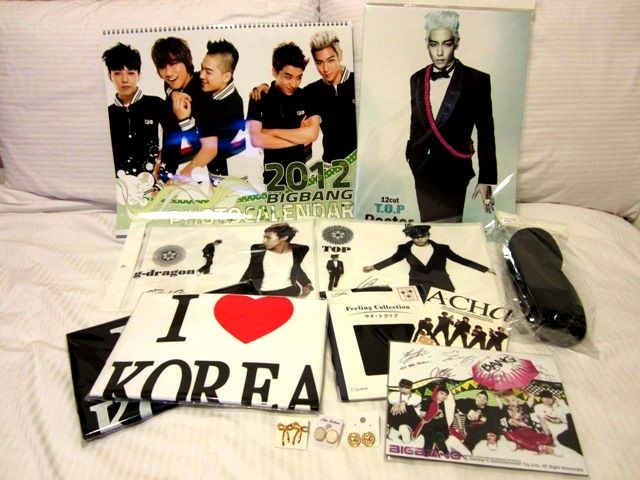 Katie's similar purchase. She's a huge fan of 2NE1!
It was really cold at Nam Dae Mun so we dropped by Shinsegae to keep warm.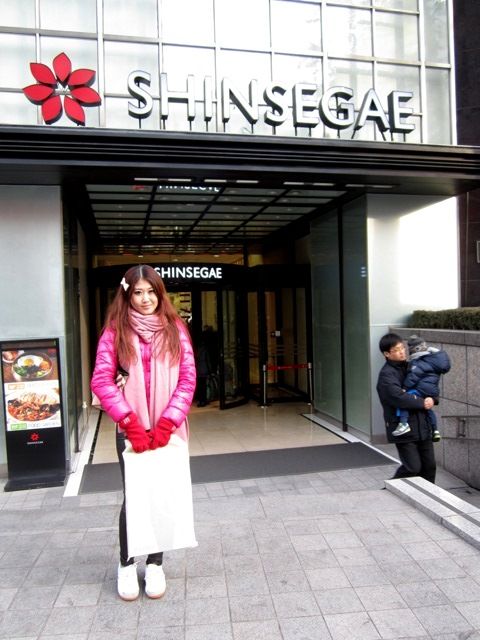 The daily yumcha session. Café Manna this time.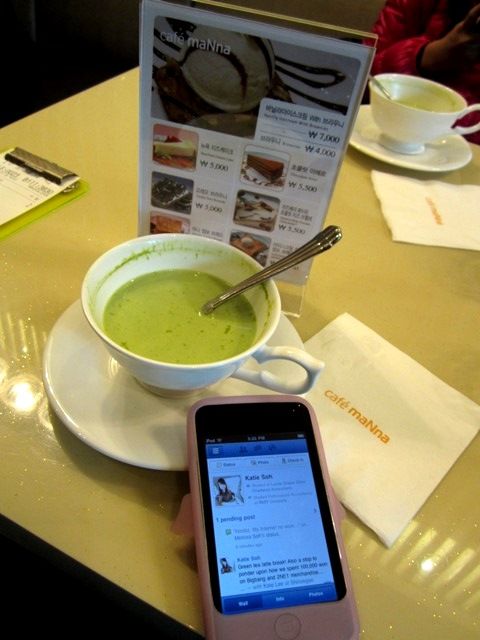 My favourite green tea latte!
Crystal-like sugar.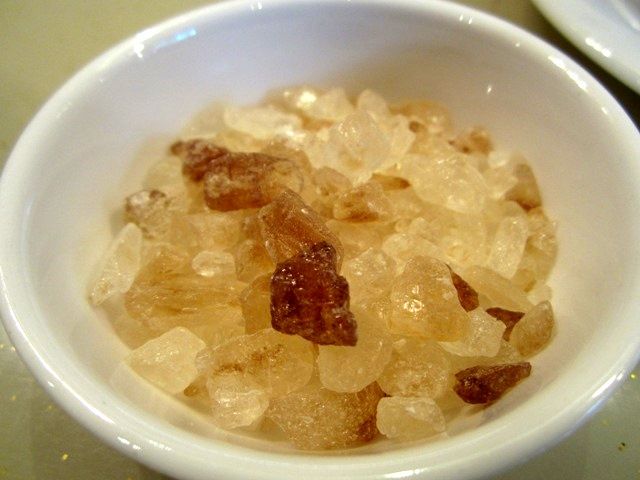 Her pink iPod that assisted us throughout the trip by showing us map and tips.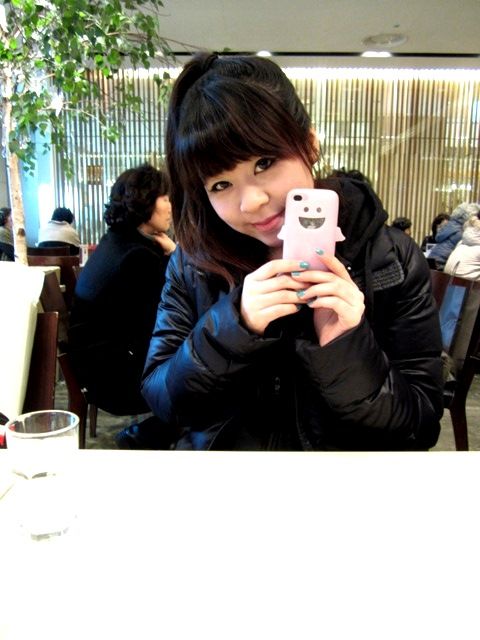 My love looks ghostly pale under the camera flash XD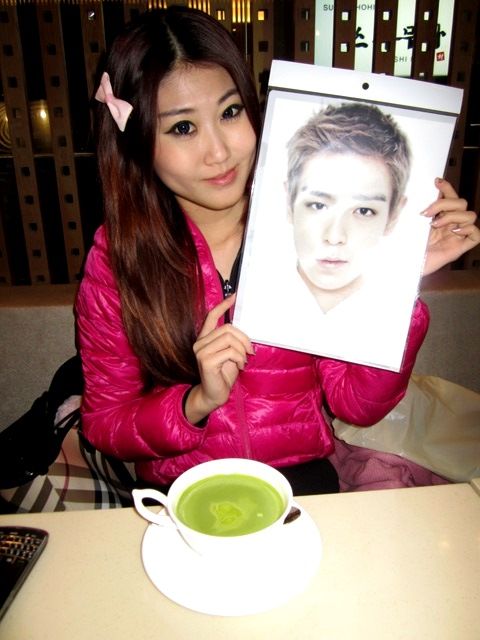 Continued our adventurous battle with the cold outdoor.
Hotteok stall! One of the must-try street food!
Only 1000 won each. It's some kuih thingy with sweet sauce thingy inside.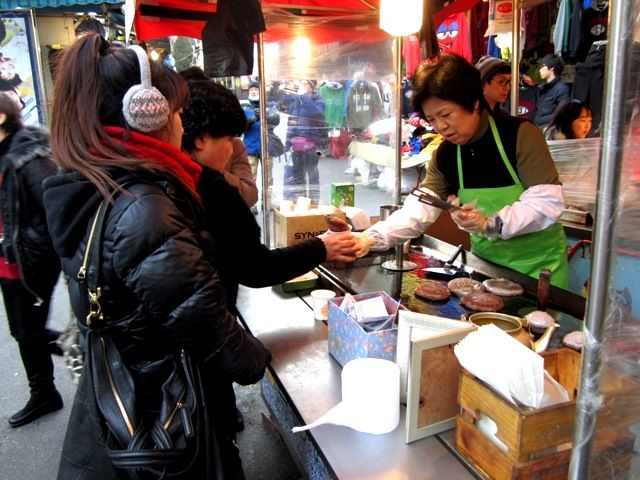 No joke, it's the best street food we have tried so far! Our favourite of all. The next time you visit Seoul, don't ever miss out Hotteok!
Breakfast at Tiffany. Yea right, if only I were elegantly dressed like Audrey Hepburn.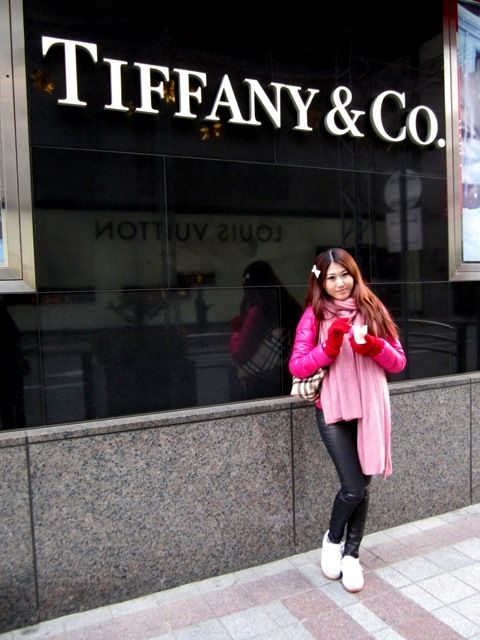 Bbopki – sugar lollipop with cute stenciled shapes. I guess it tastes like 麦芽糖?
Look at this greedy girl! Can barely hold on to all the food. HAHA. The corn there is really different! To our surprise, they're really chewy in a good way. So unlike the usual corn, they don't get stuck on our teeth even when we take a big bite straight from the stick.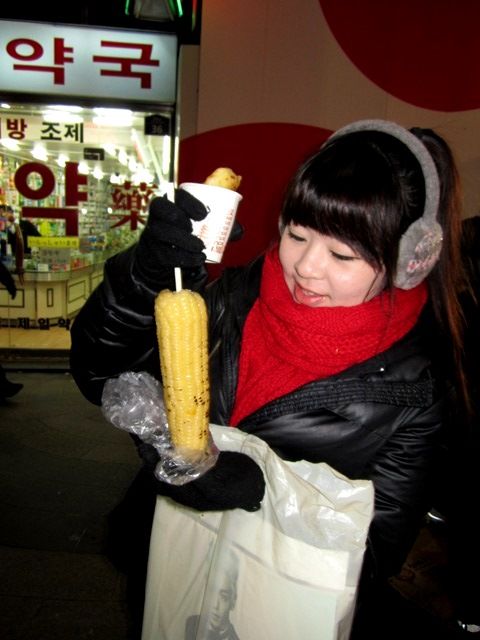 Tornado potato!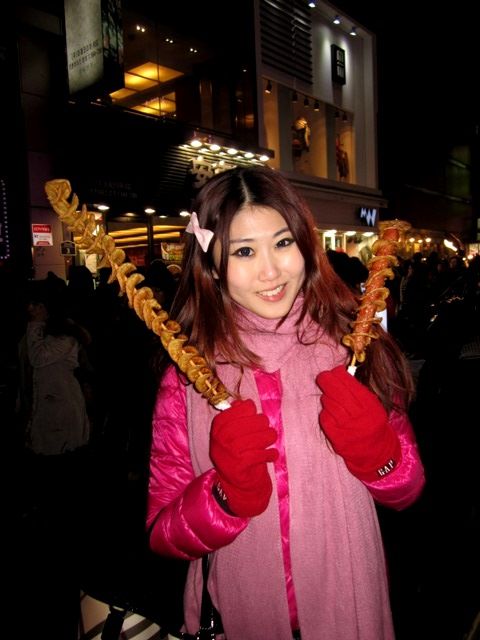 Wonder how it gets twisted around the sausage. Super yummy!
Went back to the hotel and got ready for NB2. It was our last night in Seoul, our last chance to club so it had to be epic! Anyway here's some entertainment for you. Another lamp, another lamp, another lamp, another lamp. LMAO!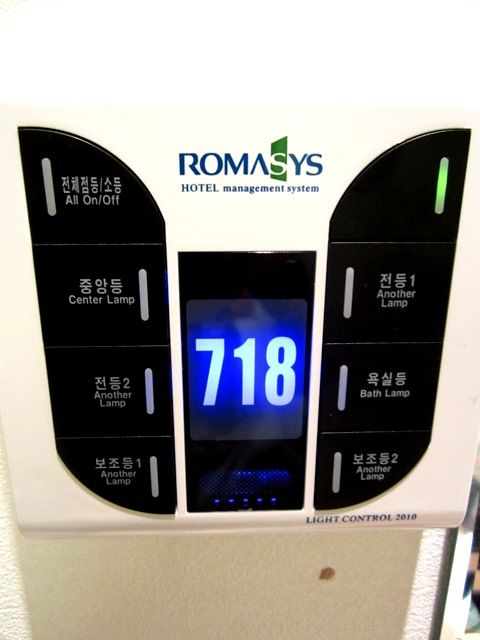 It was a Sunday night. But the club is open every day throughout the week.
Wearing our new outfit.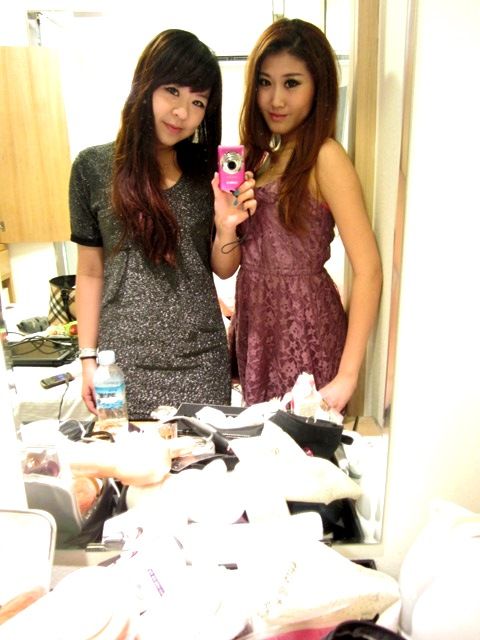 How do you like my H&M dress? :)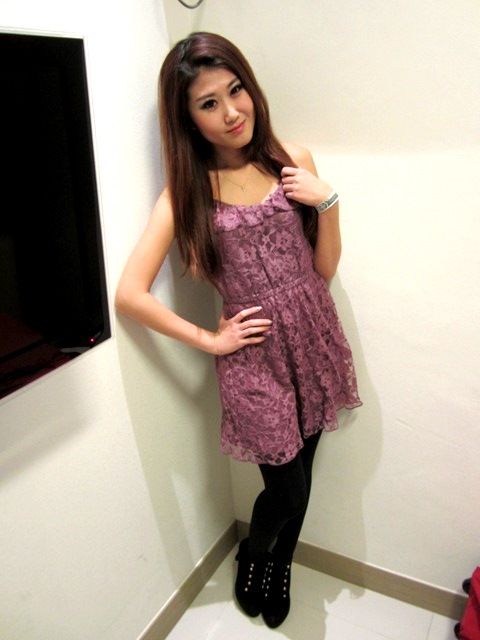 Glittering dress for the party! Noticed we still had our wrist band attached? It had been on our wrist since 2 nights ago cause we kinda hoped it would gain us free entry. But it was a weekend wristband for Friday and Saturday only XD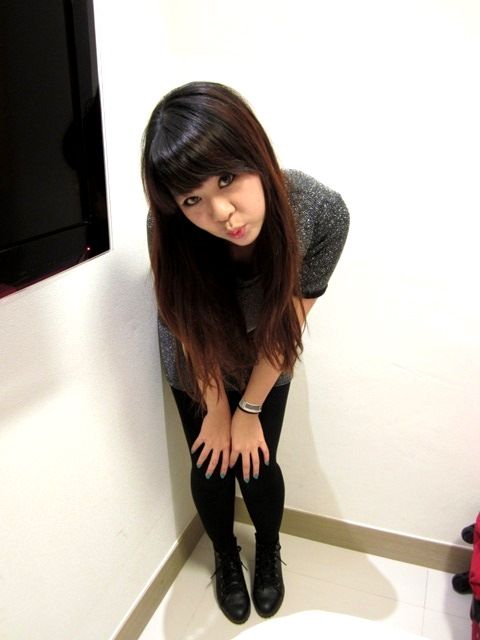 Okay don't ask me why we didn't take any photo in the club. We were having so much fun it kinda slipped outta our mind.
And the rest of the night is a mystery. Unless if I were to contribute my story for Hangover 3. Teehee.