Still remember Chelsea match a while back then? Courtesy of Samsung Malaysia, a few bloggers and I were invited to the training session with Chelsea coaches at Chelsea Blue Pitch.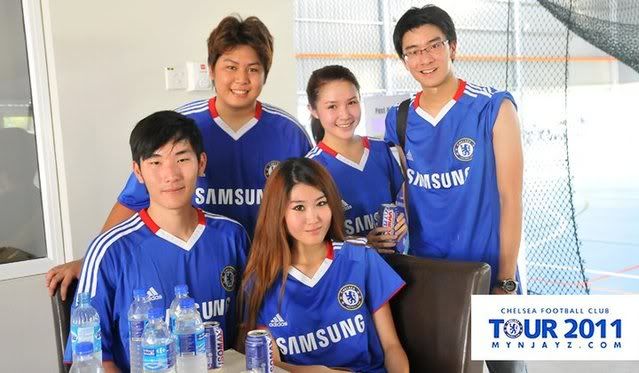 I always knew soccer is a tiring game. But now I've finally tried it for myself! For an unhealthy stick girl like me who had never done any exercise in her entire life, even the first 5 minutes of running were enough to have made me nearly collapse!
Looking happy with the ball despite the hardcore training. Wtfreak.
I am absolutely grateful for the opportunity! Aside from the pre-match training, we even played a real match! Of course, there's no doubt that a "kaki bangku" like me could only run here and there and pretend that I'm defending for the team. HAHA!
Of course, I couldn't be happier to meet the charming coaches! From left: Ian Woodroffe, Jamie Greenwood, Keith Harmes and Sam Hubert. I look like a petite being squashed in between them! LOL.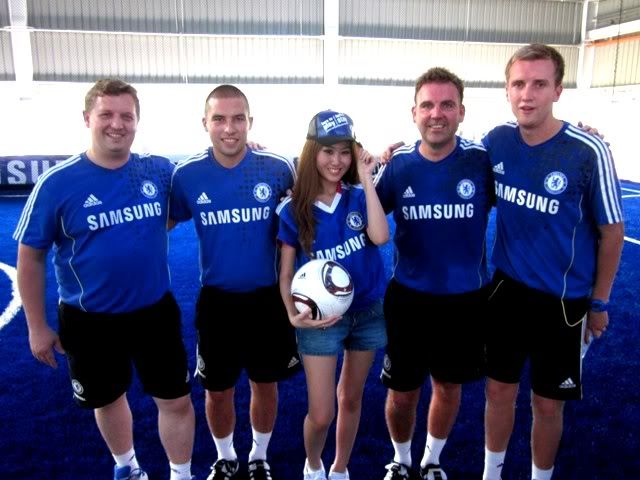 Handsome Jamie! ♥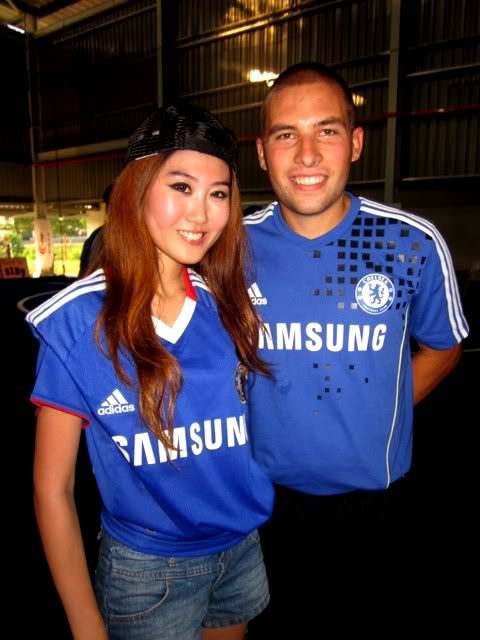 Group photo of all the invited media, bloggers and coaches. By Mynjayz.