Aside from the training, we couldn't afford to miss out the match, could we? Free tickets from
MyNoobie
XD
Bukit Jalil stadium was filled with people hours before the match.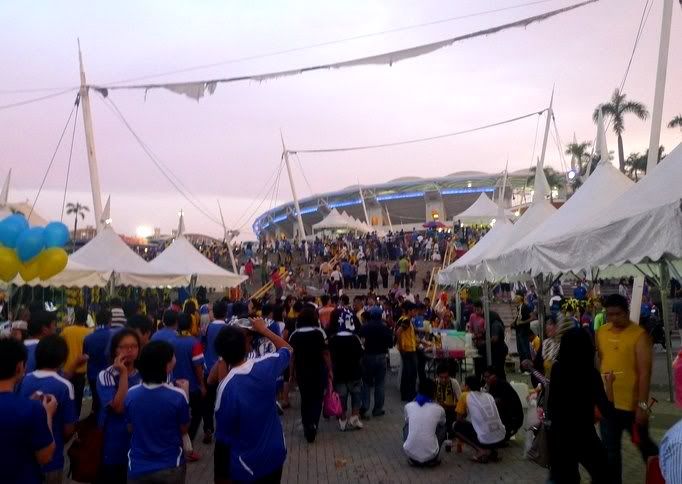 The usual scene in Malaysia before every game. These people are praying by the way, in case you're wondering. I'm kinda confused by the dude squatting on the Malaysian flag. He's wearing Chelsea jersey and Malaysian bandanna at the same time. So which team is he supporting?? Make up your mind, dude! -.-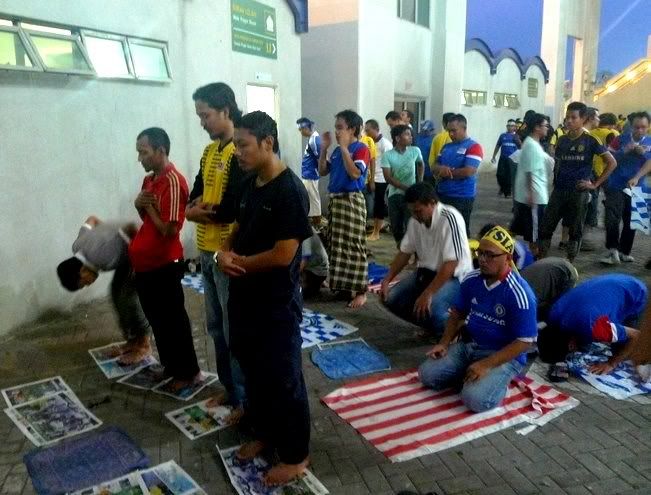 Young Chelsea supporters.
The real match. Malaysia vs Chelsea.
A closer look of the players. Okay not like you can see their faces in my blurry photo. Teehee.
The three brothers: Ken and Alex who are both Chelsea supporters and Sammy whom erm. . I assume is a Malaysian supporter since he chose to wear yellow! Tsk tsk. That's the Angry Bird tee I got from Bangkok by the way! XD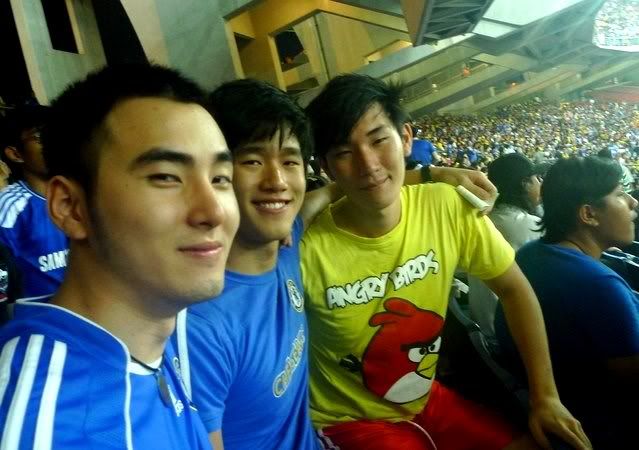 Chelsea vs Malaysia 1-0. I guess you already know T.T
Last but not least, thanks to Samsung Malaysia and MyNoobie again! :)
From the unusual sweaty Kate. Meep!