all my dear Chelsea fans, I'm elated to inform you that I'll be getting a pair of free tickets to the coming Chelsea F.C Tour 2011 match courtesy of Noobie and Samsung! XD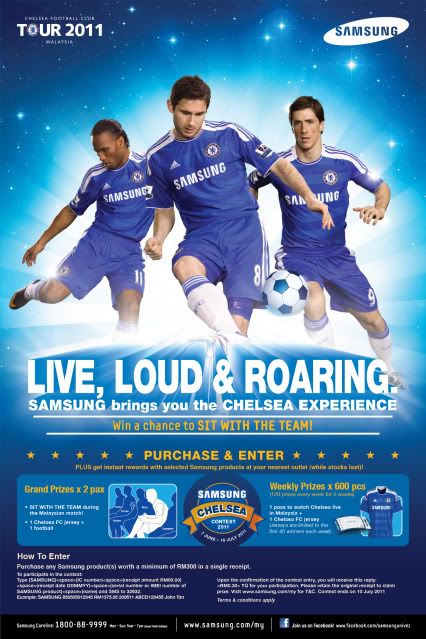 Be jealous not! You might be able to get those free tickets yourself by participating in the contest organized by Samsung! All you have to do is purchase any Samsung product worth RM300 in a single receipt. 300 bucks isn't a lot right?? Probably sacrifice 2 meals of Sushi Zanmai or some shopping for the sake of Chelsea. It's definitely worth it! Who knows you might be one of the 2 lucky winners who get to sit with the team during the Malaysian match! Teehee.
Check out these promotion products by Samsung! They're offering Chelsea-related free gifts and premiums at selected outlet yo!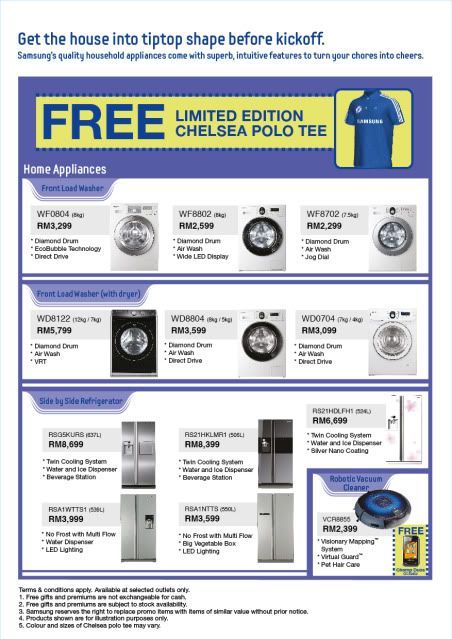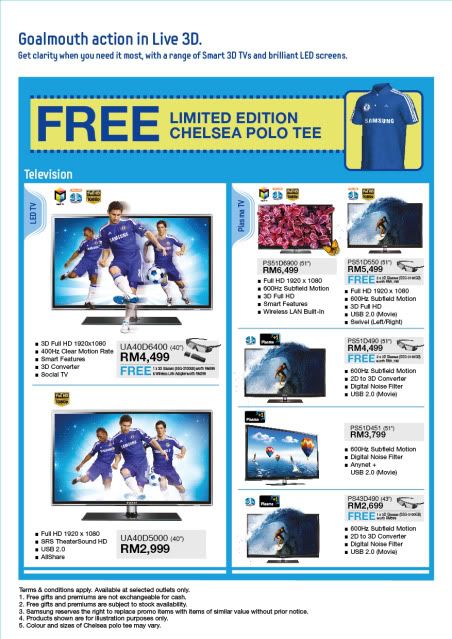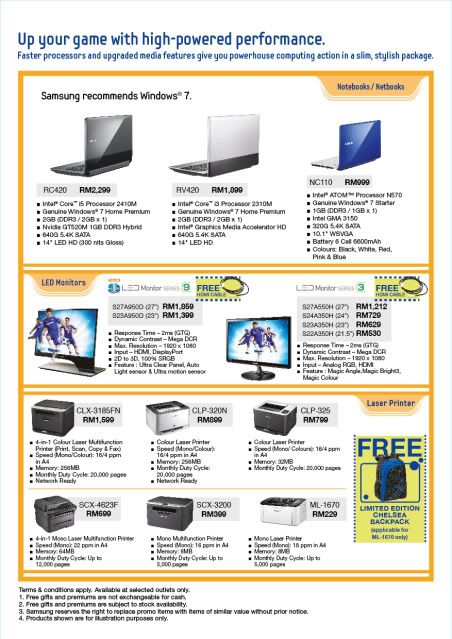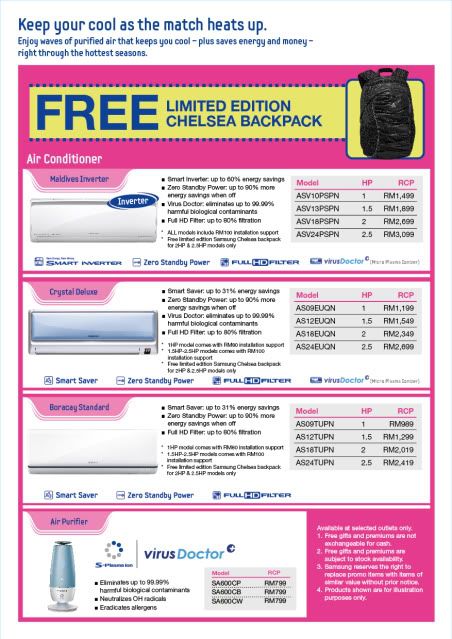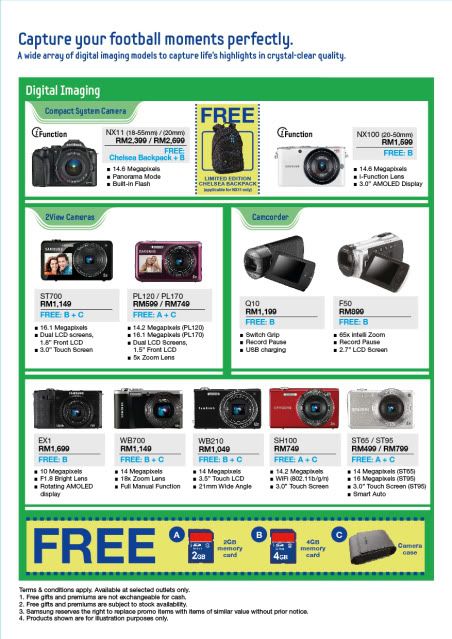 That's a lot! Wonder which one you're eyeing on! XD
Can't wait for the match! Imma live tweet during the match and make everyone else who isn't present envy! Hiak hiak.
Thank you Noobie and Samsung for the great opportunity! See you guys at the match! :)