1055 for Arcade mode, my highest record so far!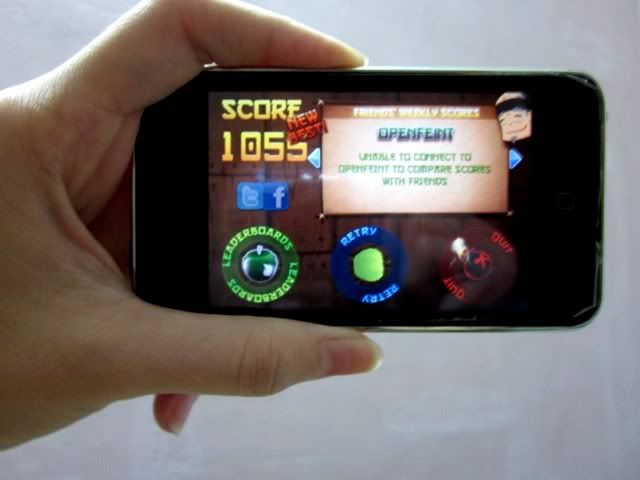 Just a few minutes before my newest score,
Sammy
scored 800+ and was on top of the world. Then all of a sudden I crushed his spirit and even made him cry while trying to beat my score!
The gamer losing to a female game noob! HAHAHAHA.
Gotta admit that the game depends a lot on luck. How much is your highest Fruit Ninja record? Highest I've heard is 1090 by
Jeremy
! Can you beat his score? Teehee.