Hello peeps! How are you? I'm having semester break for 3 weeks until mid July! My first weekend was well-spent at Golden Palm Tree Resort, Sepang Gold Coast for Carlsberg's "Where's the Party?
The mystery party venue was finally revealed after much anticipation! However, this time I didn't go for party but for work. Teehee. There were around 200 boys and girls altogether hired for the event! 1000 over invited guests if I'm not mistaken.
Departed by bus on Friday noon.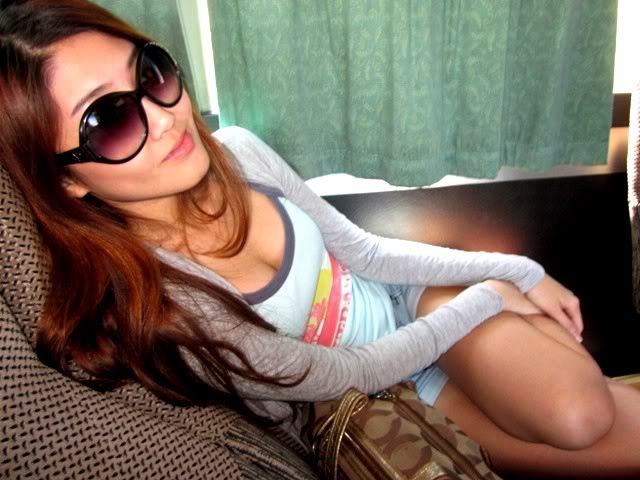 First time working with Sammy!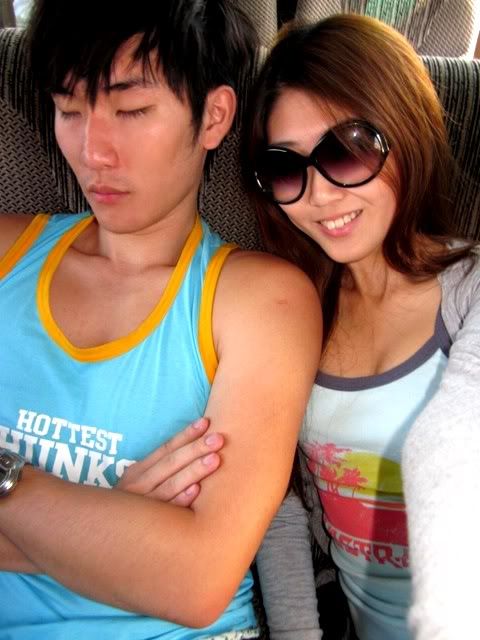 Because they hire only vain people! Neh just saying XD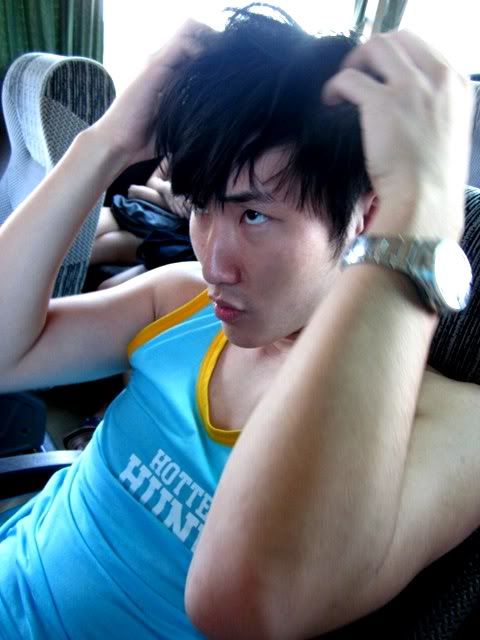 We weren't told the exact location even when we were on the way. Passed by some deserted kampong roads during which we suspected that we had been kidnapped by organs selling organization who is gonna cut off our liver and kidney. Wtfreak. Sammy said thank god he brought along a knife and we were already planning our escape! LOL!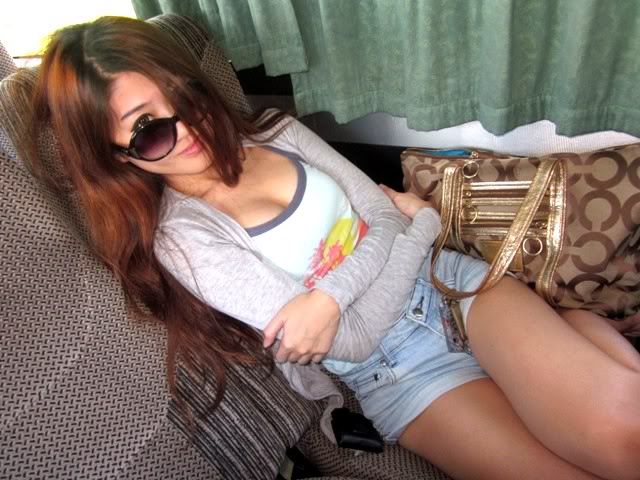 Our so-called "organs selling organization" turned out to be Carlsberg that organized the kick ass party at the beach! It was our first time visiting Sepang Gold Coast, and despite the polluted beach, we were very much in love with the getaway resort!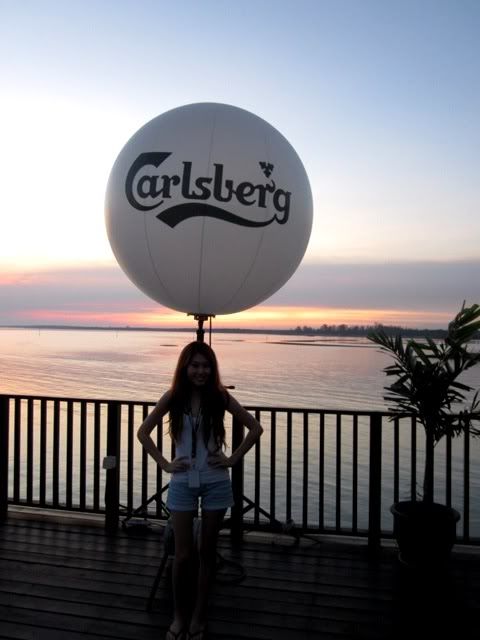 We were given so much free time to chill around the resort, it felt more like vacation than work!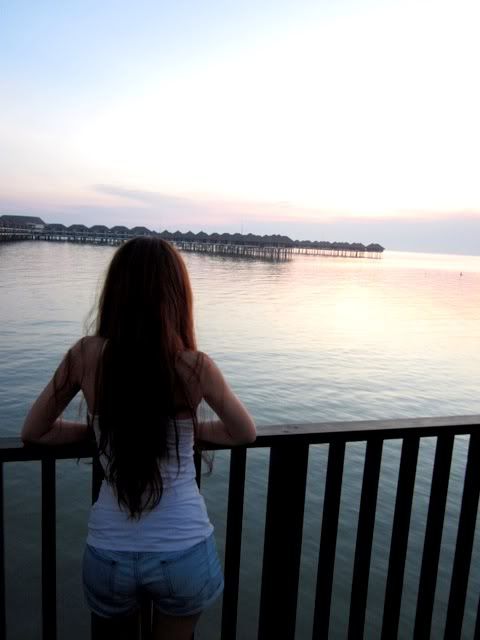 Some girls that I met in the grand ballroom. Oh right, did I mention that we all slept in the grand ballroom with inflated air beds and sleeping bags? Thank goodness there was air-cond!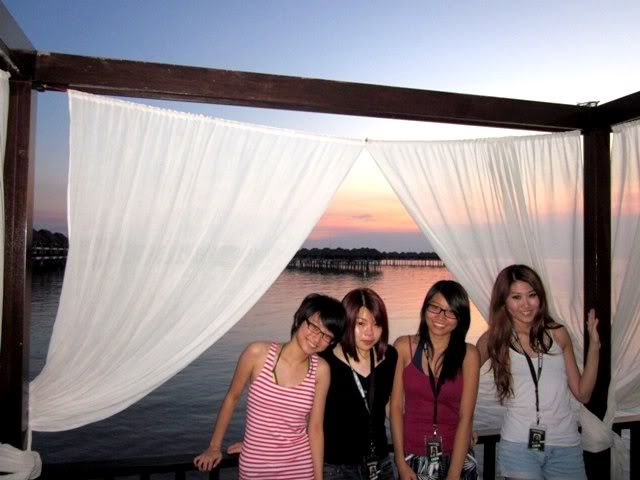 Beautiful evening sky, isn't it?
Didn't manage to snap that many photos throughout those 3 days. There were quite many awesome photos tagged on Facebook by Andy Kho, Tim Chew and some other familiar faces I met during the event. Will definitely post them up soon! Anyway check out the infinity pool.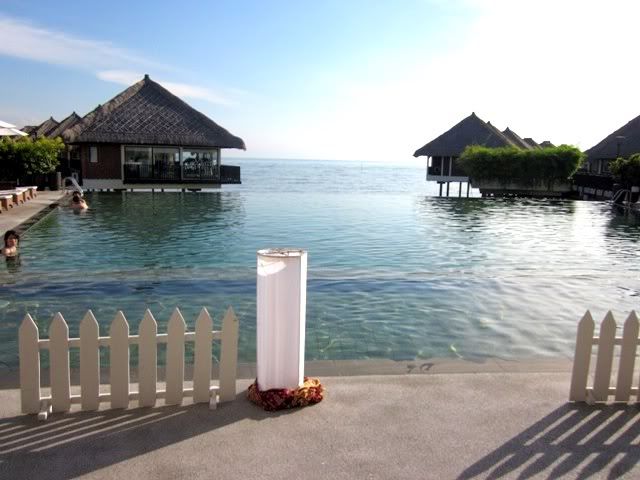 Pictures of me before the free flow party! Hiak hiak.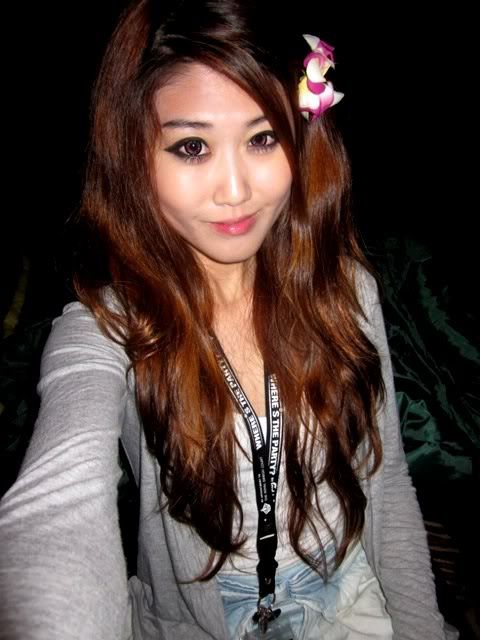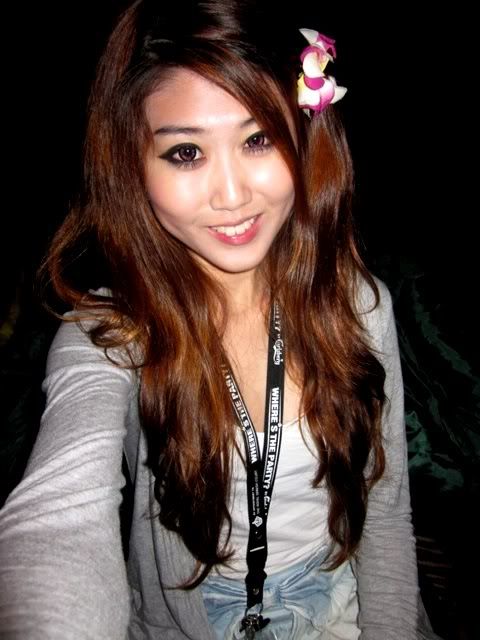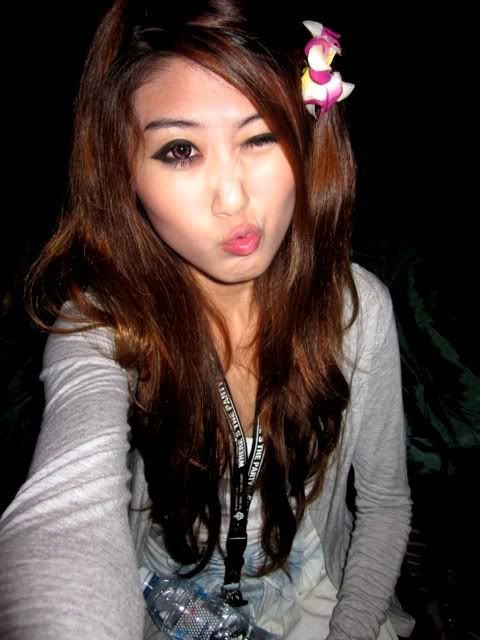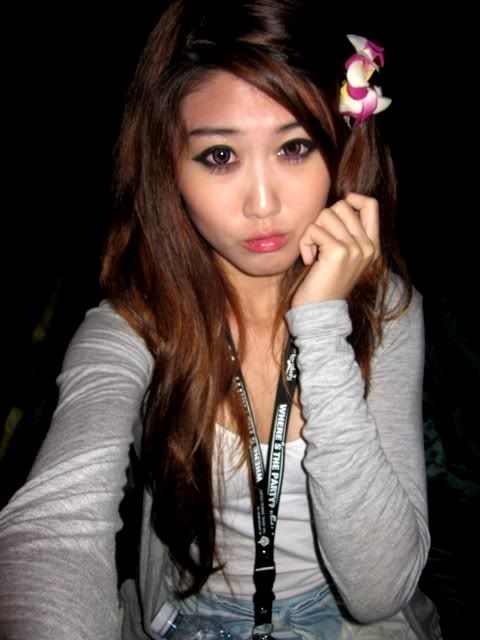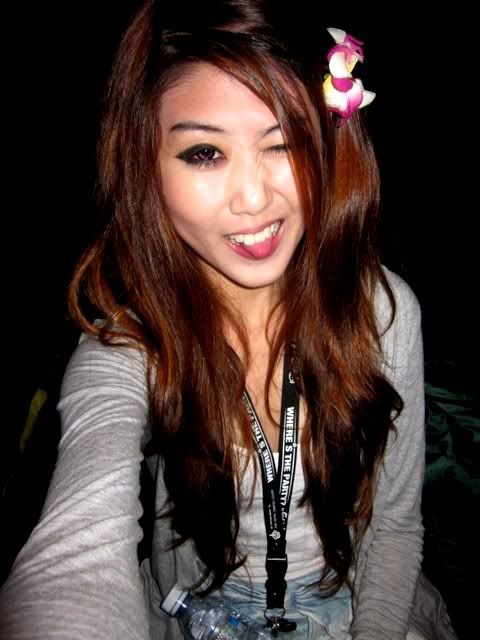 Camho maxima!!! Tsk tsk.
Last but not least, presenting you a hot red barbequed crab freshly caught from the sea! Woohooo sunburnt baybeh! XD