Thanks to Eugene, I had my first golfing experience at South Quay driving range. Never in my life had I tried holding a golf club before, except those plastic ones I played with when I was a kid. But heck, maybe those were meant for hockey but not golf! Can't tell the difference. Wtfreak.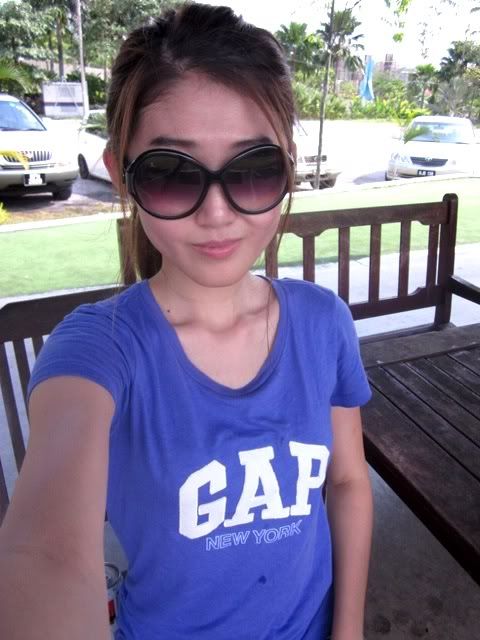 100 balls for RM10. Never knew it was that affordable! Someone should really clean the mirror T.T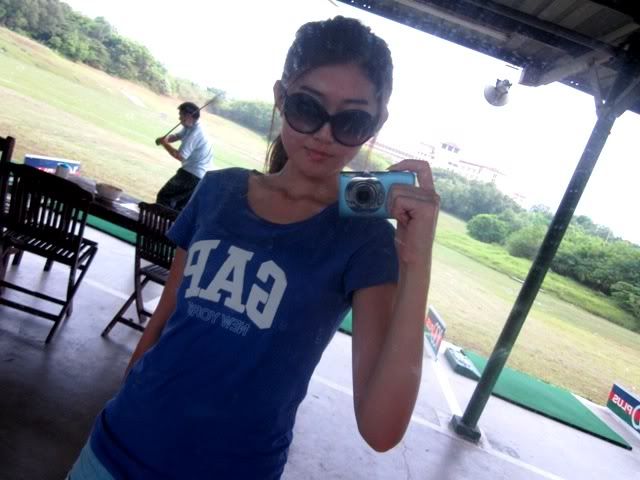 From left: Jeff, Eugene and Sam. Jeff the talented sifu taught me all the basic techniques I should know about golf!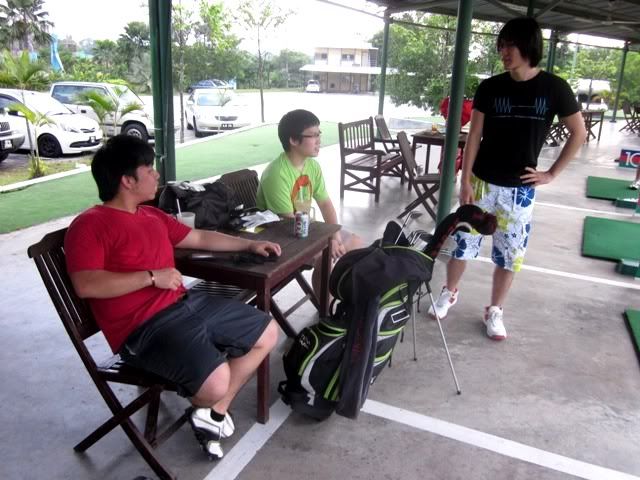 That's me staring hesitantly at the ball trying to estimate the probability that I might embarrass myself in public. HAHA.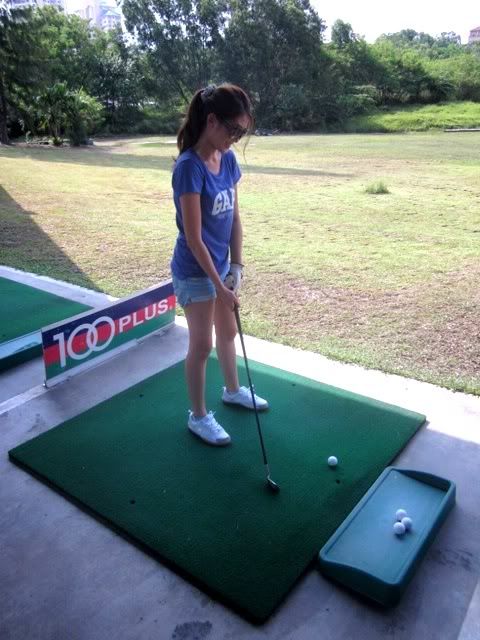 For a first-timer, I must be pretty good since I hardly miss any shot. I know I know, I'm a fast learner even though I suck in sports ever since forever. Hiak hiak *blush*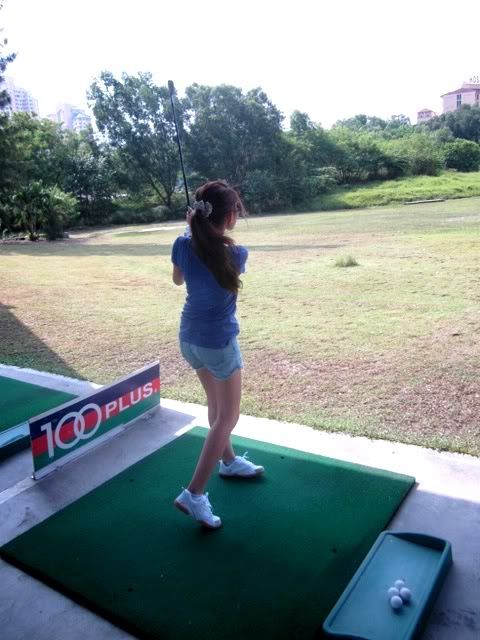 The kind of satisfaction when you hit the ball hard and watch it fly hundred meters away! It keeps you going, hitting more and more! XD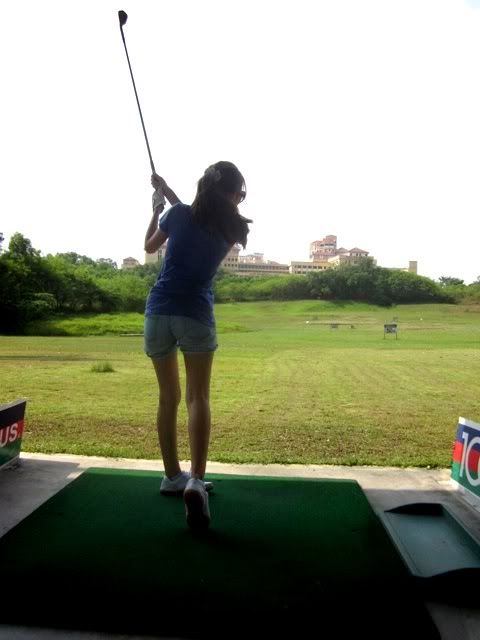 By the end of the game, there was a huge blister on my thumb! Golf hurts your hand nearly as much as baseball does I swear!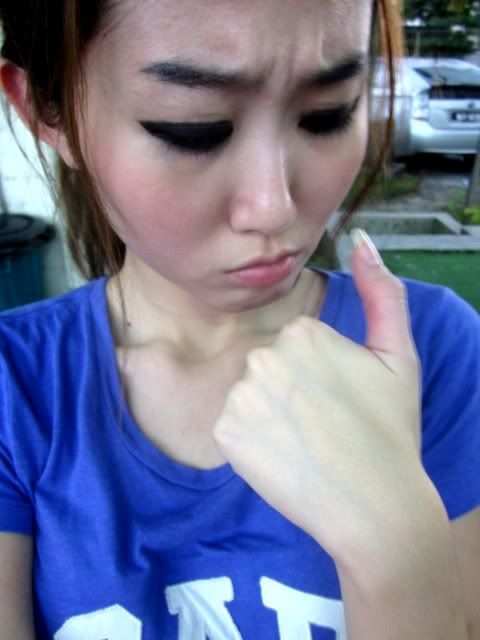 The next day, it wasn't just my hand, but the muscles of my entire body felt the pain! Oh well, that's a golfing experience for a girl who never exercises in her life! Still, it was really fun and I can't wait to visit the driving range again! Teehee.