It's been a while since I last blogged about my social outing. That doesn't mean I've stopped attending events and meeting new people though. Most of the time my massive workload and my frequent fatigue simply defeat me, the moment I reach home, all I want to do is a few minutes of bed time reading before heading off to sleep. However, to prove that I, despite being caught up with uni work, still maintain the usual social life, I'm going to post up a few photos taken during Nuffnang Sharing Session at Frames Café last night.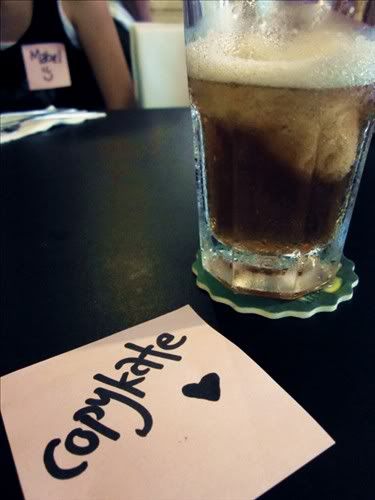 I remember the first sharing session I attended 2 years back during which Cheesie and Cindy were the guest bloggers. Coincidently, this time both of them were the guest bloggers too aside from Audrey.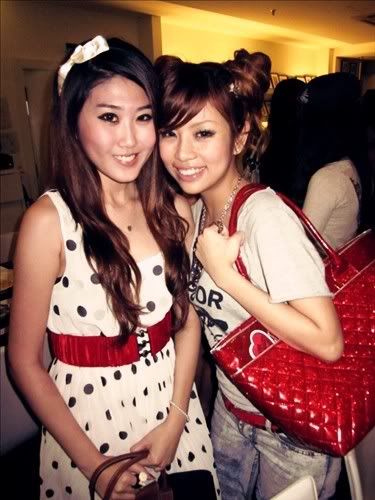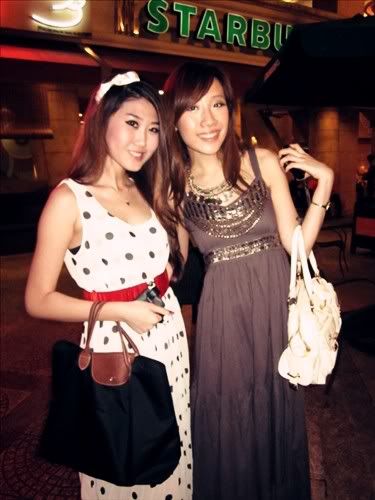 Audrey and Timothy, boss of Nuffnang.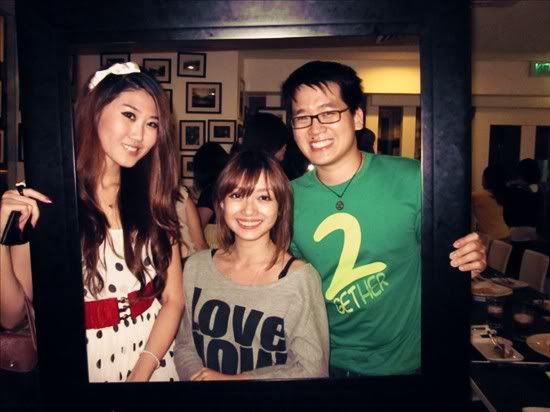 Surprised to see Xiaxue who came to KL for the weekend.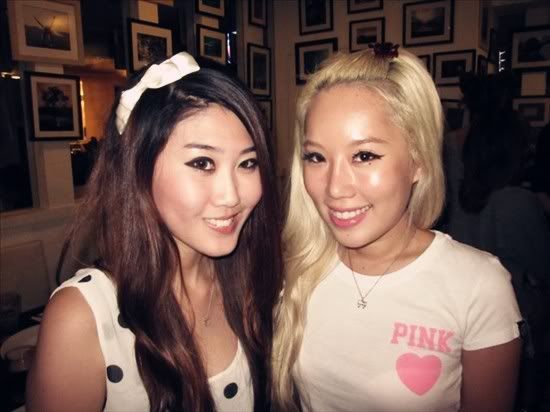 Xinxian and Michelle, the two gorgeous nuffies :)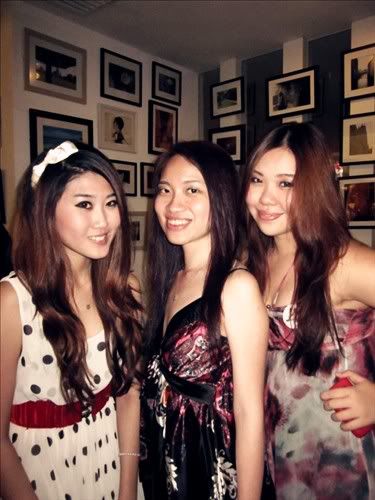 Didn't really had chance to talk to Huiwen before this until then.
Met Sherry and Melissa for the first time.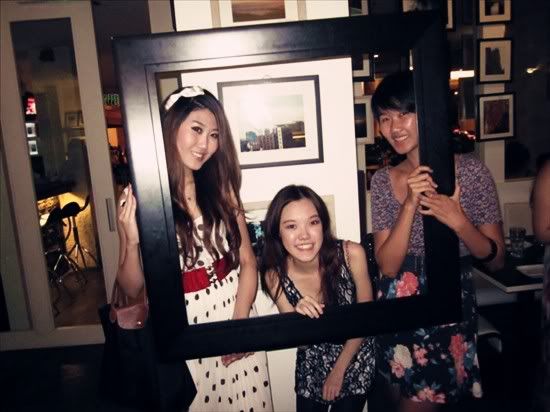 There were a lot more bloggers who were present that night but I can't post up all the photos. Only picked a few in which my face doesn't look fat like a giant moon cake. Wtfreak.
Frames Café embraces the concept of photography which happened to be the owners' hobby. That explains the vast collection of framed original photos on the wall. Totally love the atmosphere there! All the food served that night were quite ordinary though.
Group photo credit to Jackie.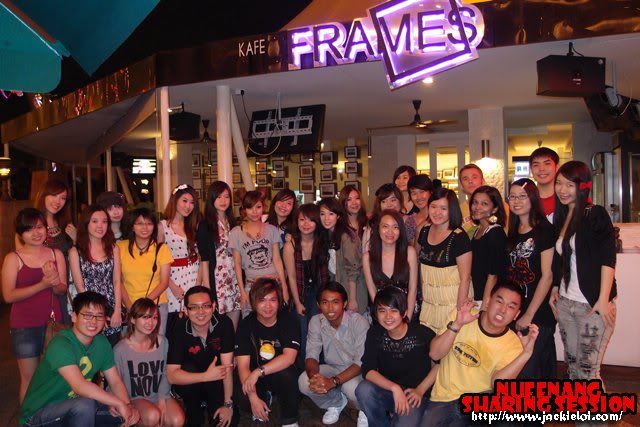 Thank you Nuffnang and Frames Café for the wondering sharing session! :)