Here are some of my horse riding photos taken at Chin Jing Farm, as promised! We were introduced to two horses, 小弹簧 (the brown one) and. . . oops, forgot the name of the white horse. I remember小弹簧 in particular because Stepf mistook it as 小蛋黄! Wtfreak.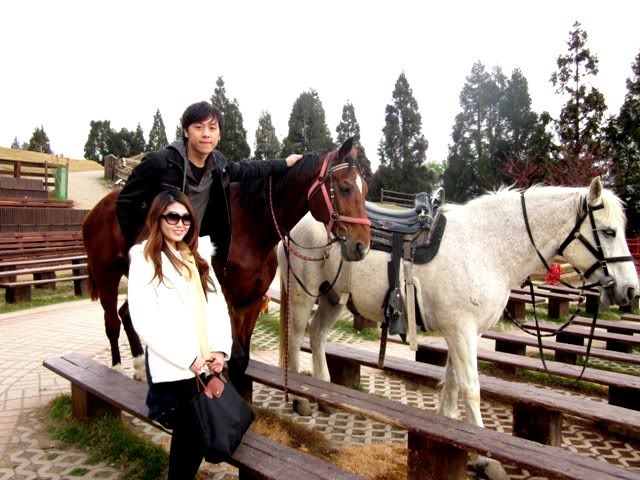 Cute little pony!!! I'm too heavy to ride on it.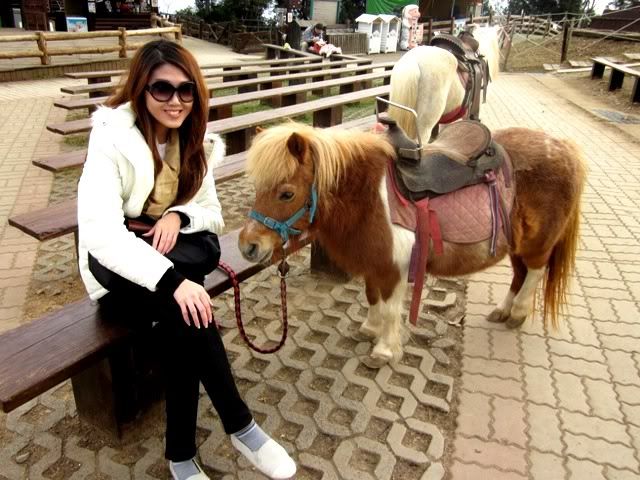 Another white pony. I iz taller yo. Teehee.
Frank dio ignored by the pony. HAHA.
Me riding小弹簧!
Which crazy fella snapped at the its arse? LOL.
We took 3 rounds around the compound. It feels so good to be sitting high up on the horse's back that I wish I could join horse riding lessons!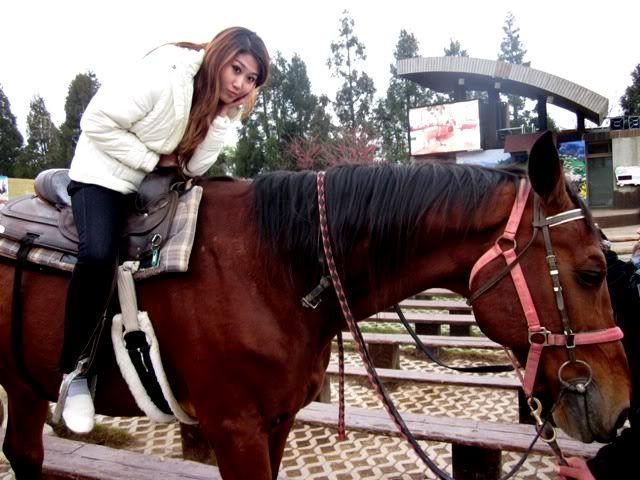 Mike riding 小弹簧.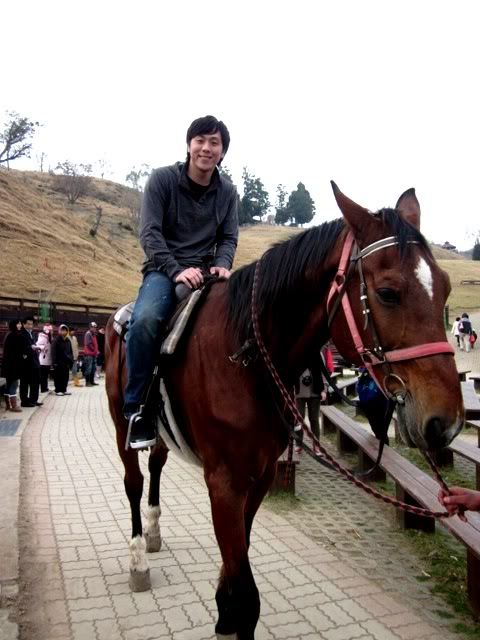 Stepf riding 小弹簧.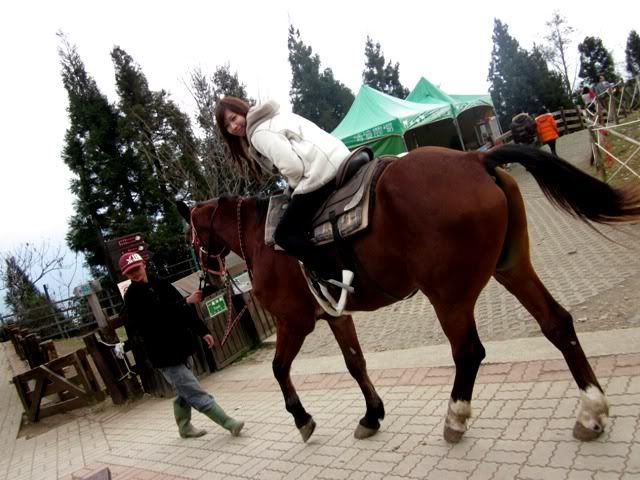 Wing riding 小弹簧.
Hey why no one wants the white horse???
There you go, presenting Frank the prince charming. Apparently he had no choice but to ride on the white horse because according to the horse owners, 小弹簧 would not be able to support his weight! XD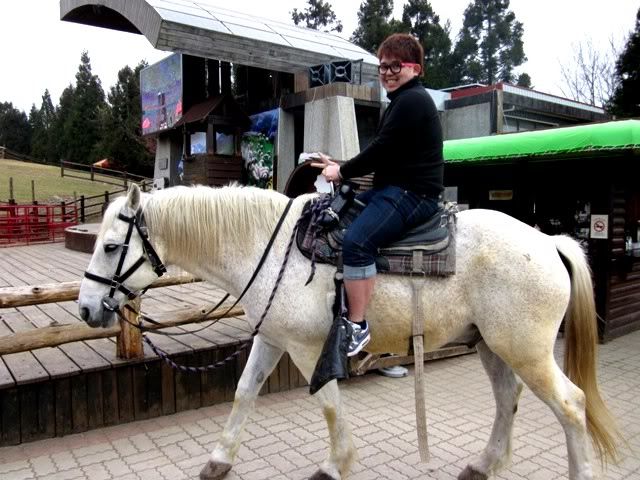 My favourite spontaneous shot.
帅哥教练。
Another photo with that little pony again case it's so adorable!!!
After taking each of our turns, we stayed put a little to admire and play with the horses.
The owners were kind to have provided us some carrots to feed the horsey.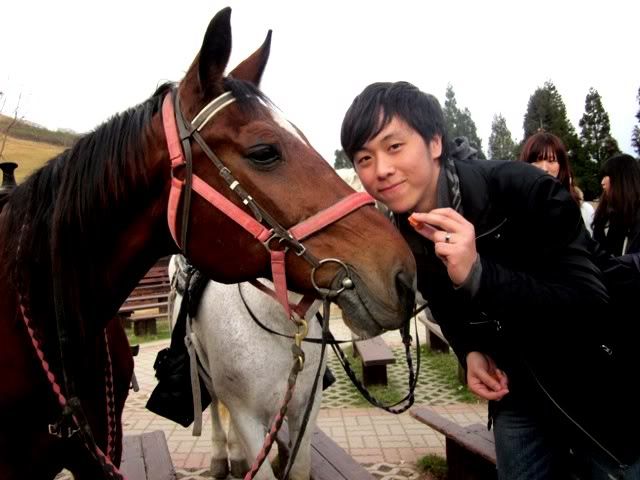 Aww, so cute!
Epic photo!!!! HAHAHAHA.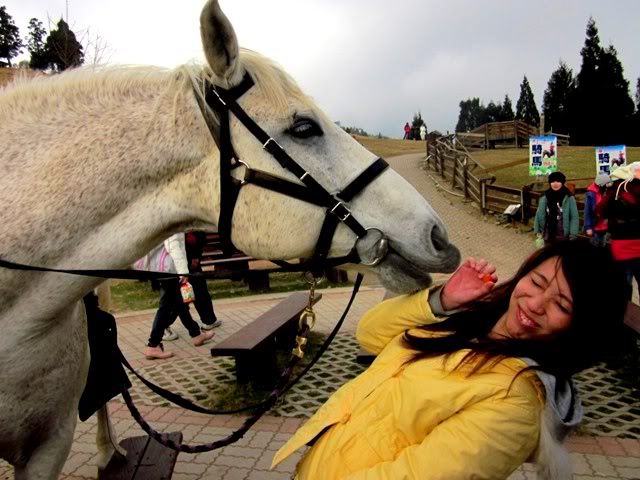 Two horseys. 两张马脸!XD
Most of the stalls at the market were already closing as we proceeded there.
Bought some cow's milk and goat's milk ice-cream.
Milky and yummy!
Felt extraordinary eating ice-cream under such cold weather.
Another shop that sells really cheap farm dairy products.
Beautiful sakura under the evening sunset.
More breathtaking view as we toured around the farm.
But at the same time, the temperature was decreasing as the dark approached.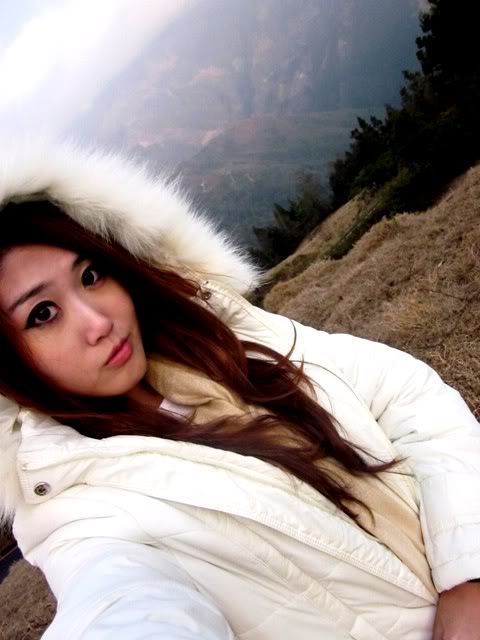 Walking towards the wind mill. This place seriously looks like a painting!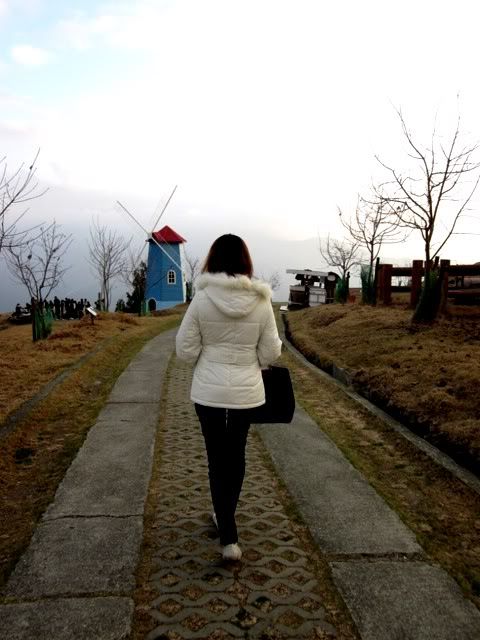 MUST.TAKE.PHOTO.EVEN.WHILE.FREEZING.
I looked as if I was photoshopped into the photo. LOL.
Close-up shot with the wind mill. Bad lighting though. Tsk tsk.
One last nice photo of us before walking while shivering to the taxi pick-up point.
泡面 at 7-11 for dinner!
满汉大餐 beef noodles is the best! I bought so may packs of them back to Malaysia! *yums*
寒冷的夜晚吃热腾腾的泡面,超赞!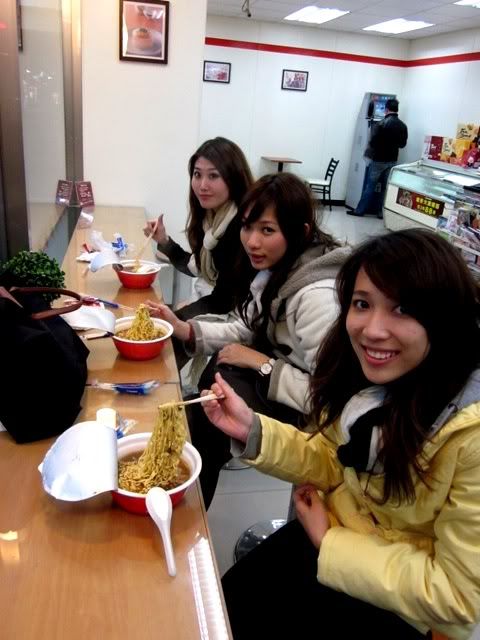 That shall sum it all for my post on Chin Jing Farm. No regret for the long torturing journey back and forth from the mountain as the trip was way better than I'd expected! Do visit the place if you're ever going to Taiwan! :)