Last Saturday night, the pre-party for Shout! Awards was held at The Library e@curve.
Unfortunately I couldn't make it that night. But still, there are some photos from the party I would like to show you.
Look at the crowd!
Like I mentioned earlier in my previous Xplay post, there were performances by Disagree, Hujan, Mizz Nina and DJ Ash.
It was a happening night indeed, as I heard. Don't you wish you were there too?
Congratulations to the winners of the Battle of the Bands!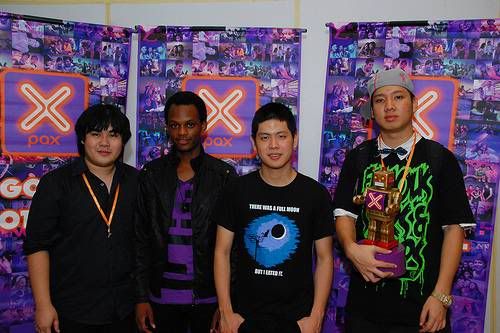 Missed out the Xplay event? No worries, you can still attend the Shout Awards on 20 November (this Saturday)! To win yourselves free passes, all you have to do is download 3 Call Me Tones of the Mobile Content Award 2010 nominees from www.channelx.com.my.
Good luck and see you on Saturday night at Bukit Jalil Stadium!
p/s: photos credit to SirensMediaMY.