I miss waking up every
morning
noon, taking turns to shower and choosing our outfit of the day from
Katie's
walk-in closet.
It was the second day of our Melbourne trip.
#1 View from the apartment's balcony.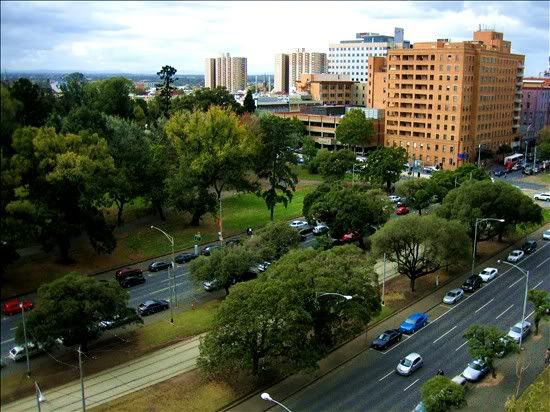 #2 The balcony is where we test the weather and decide whether to put on extra layers of coat and leggings. However, the weather in Melbourne is always a bitch. It could be 20 degree for a minute and 9 degree the next.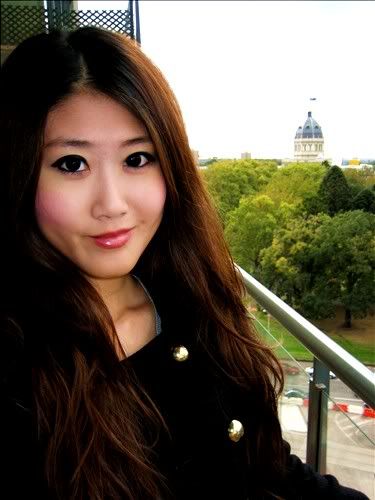 #3 Starbucks session to start our day.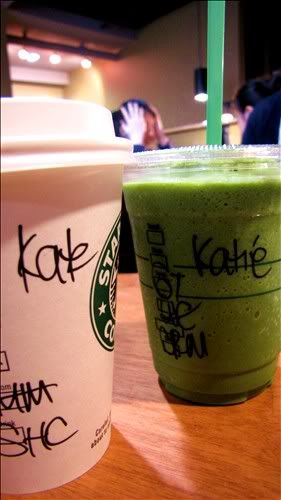 #4 We dabao some Tokui Sush for lunch. Their smoked salmon is the yums!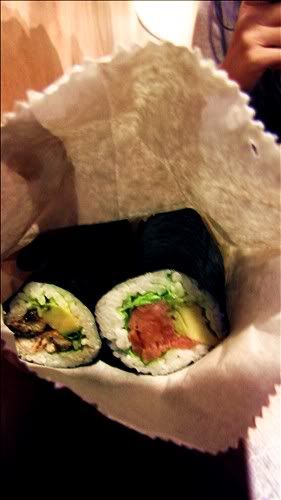 #5 Bimbotic sistas.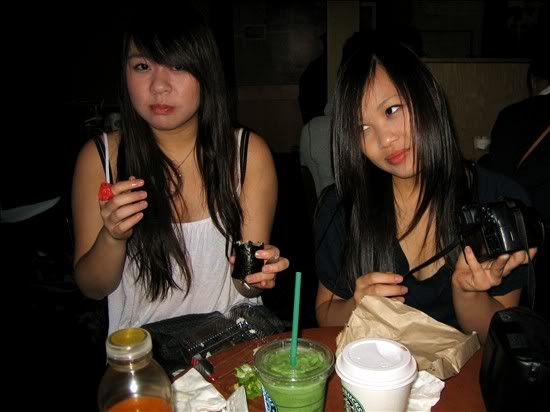 #6 Cheryl and I.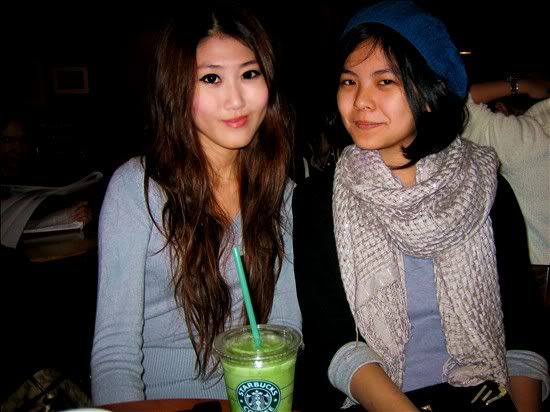 #7 Cheryl looks forever drunk. LMAO.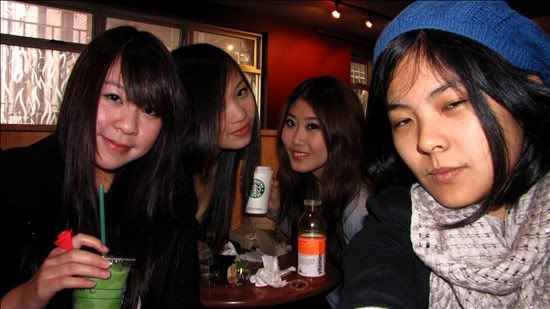 #8 Shopping at Bourke Street. Why do we not have such shopping street in Malaysia?? Why must it all be in a mall??
#9 We were excited to see Supre!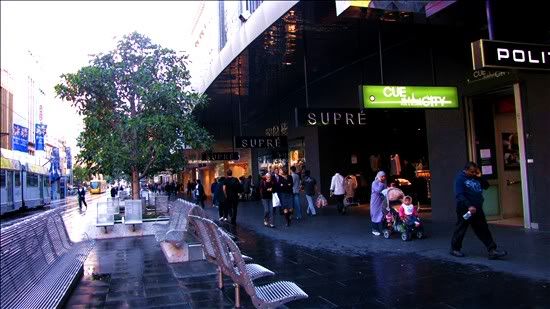 Took some photos on the street before we got hit by shopping craze.
#10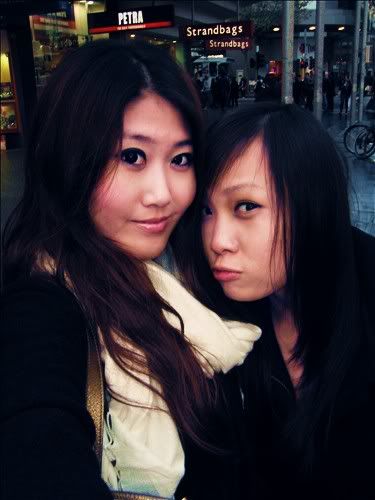 #11 Me looking all wrapped up.
#12
Jess
in black. It rhymes!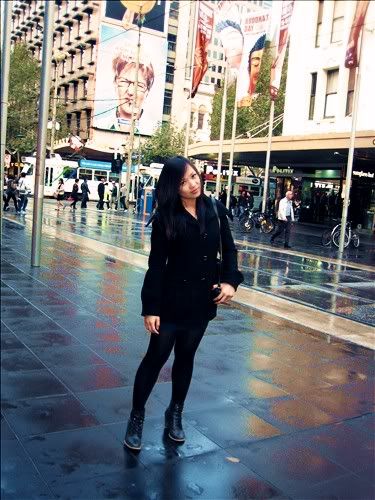 #13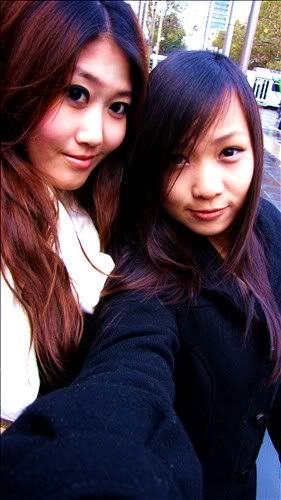 #14 The new bumble bee tram.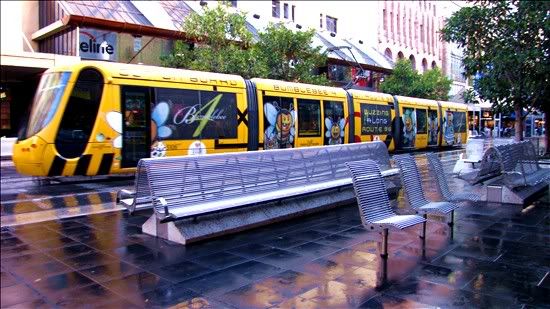 6.30pm when we were done shopping and the sky was already dark.
#15 My new cap from Sportsgirl!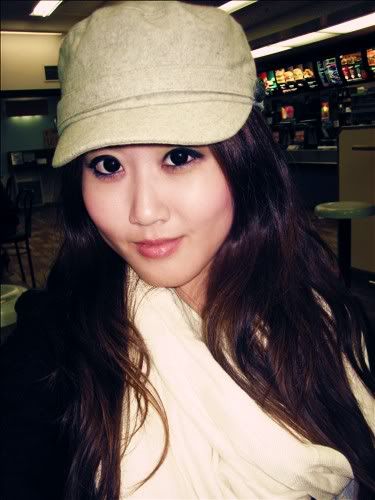 #16 Katie hates it cause apparently it makes me look like a Hongkie =(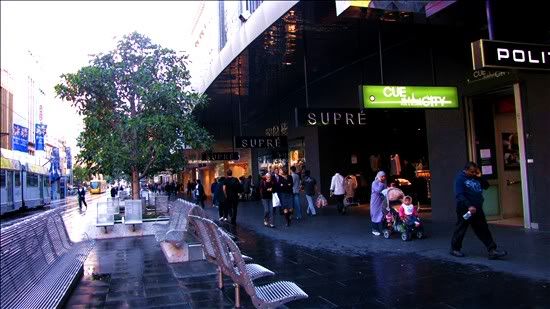 #17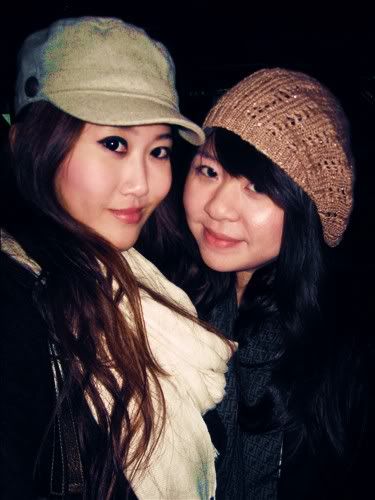 #18 Jess hearts my polka-dot Supre shopping bag.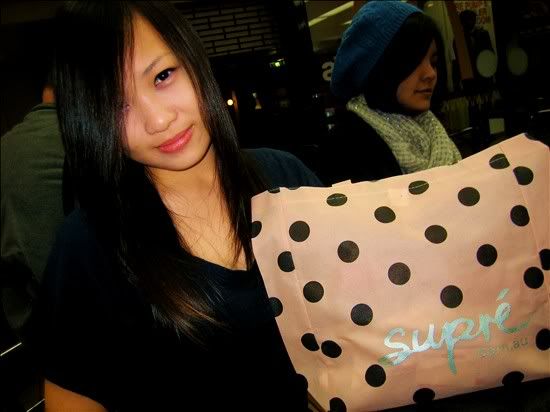 #19 Bffs.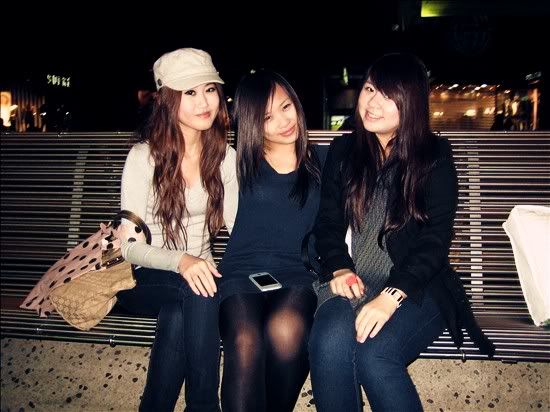 #20 Meet Yang and Chong.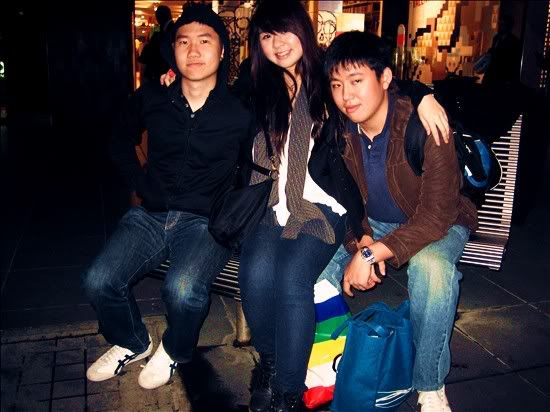 #21 Friendly and funny but mean!
#22 The giant purse at Bourke Street.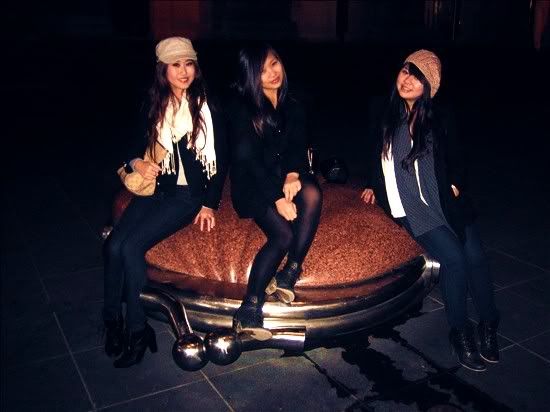 #23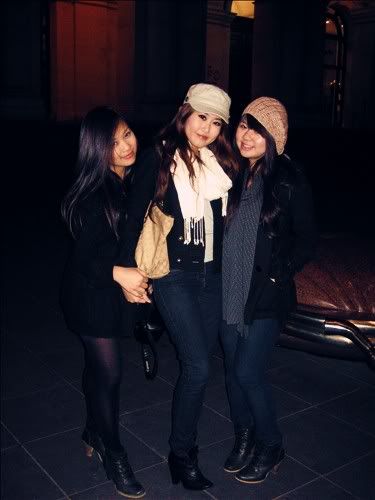 #24 A very dedicated photographer.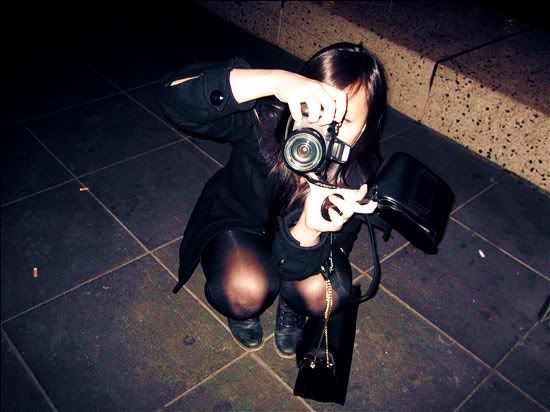 #25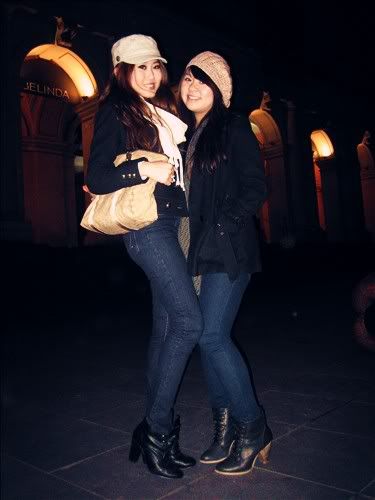 #26 Two very fussy tourists. Wtfreak.
#27 Spotted 3 stick figure statues. Can anyone be skinnier than them? Teehee.
#28 We proceeded our photoshooting session at Federation Square- a cultural precinct in the city.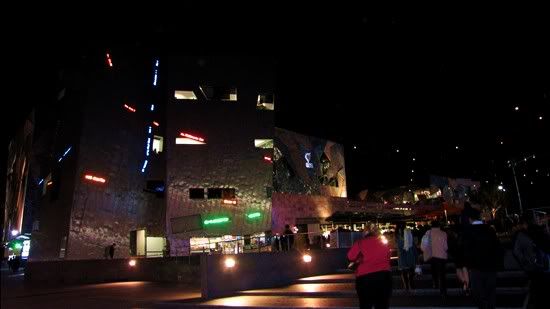 #29 Kinda like this shot despite it being candid XD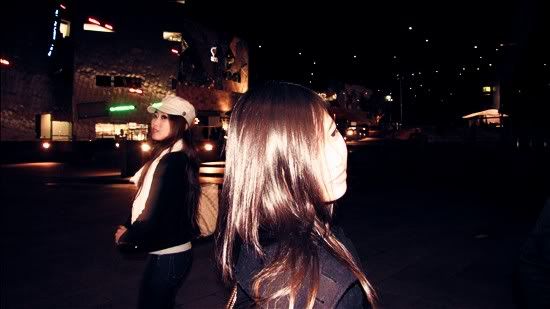 #30
#31 Crafted stairs.
#32 Some medieval-looking buildings opposite.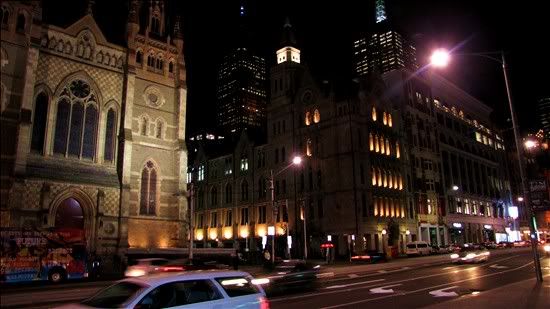 #33 Off for dinner at a Thai restaurant.
Some of you might be looking forward to see nice photos of yummy food, but sadly these are the best I could find in the album. We were too busy nom-ing, didn't even bother if the photos look fantastic.
#34 The yummiest kuey tiao ever, I swear! It's pad-something I forgot.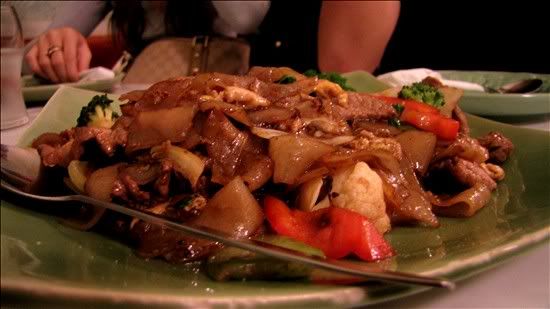 #35 Tomyam soup-a must have for Thai food.
#36 Green curry which is less scarier than the one I once had in Starhill.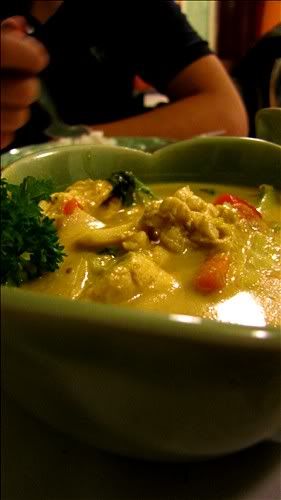 #37 Ice-cream on a cold night is the syoks!
#38 Durian flavour!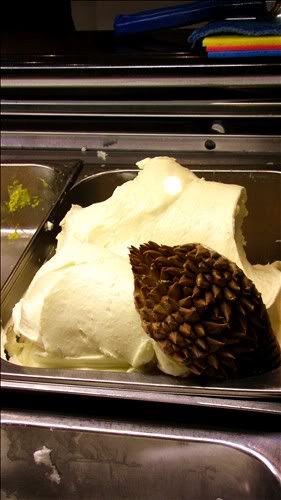 #39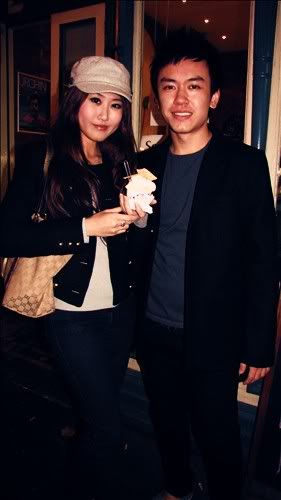 #40 Poor Joey was forced to carry the colourful shopping bags. Teehee.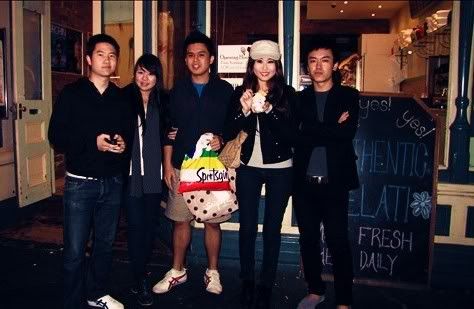 #41 Group shot. I look so unglam bending my knees! Jeez.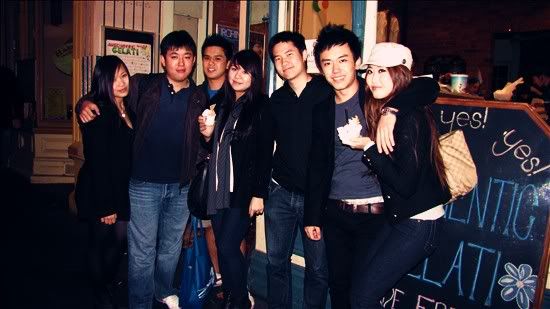 #42 Best Friends Forever necklaces from Diva! 3 necklaces, just nice right! Looks like they're really meant for us XD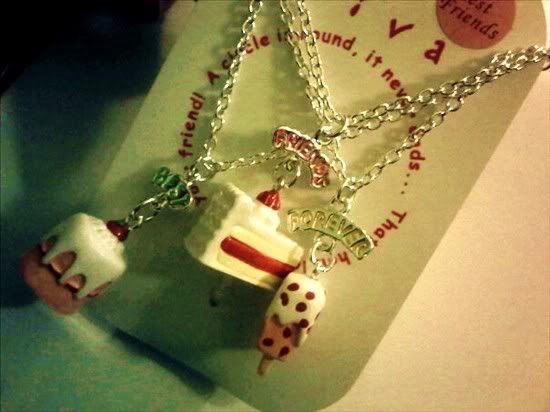 Oh, I left that cupcake necklace of mine in Katie's room!!! FML.