Some photos taken before leaving for The Descent 2 premiere screening.
#1 Dressed in black from head to bottom.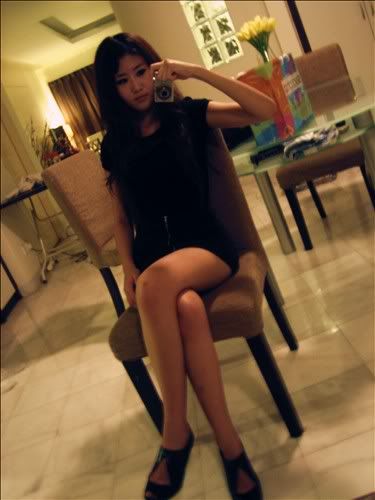 #2 New hair bow which also comes in pink. Teehee.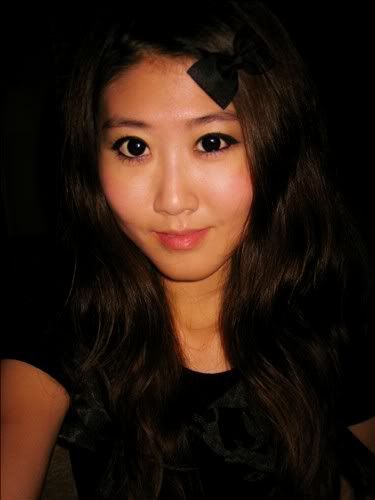 #3 You know who else is blacker? Sweetie the Cocker Spaniel XD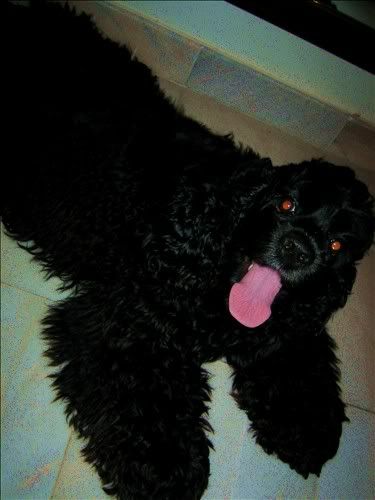 #4 We are matchy now. She's right there sniffing my hair, in case you can't see.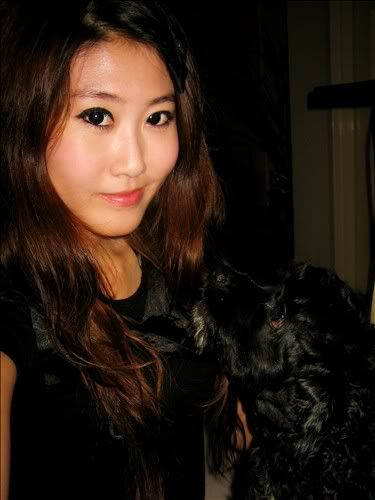 #5 Damn difficult to take photos with her cause she would end up looking like a black carpet.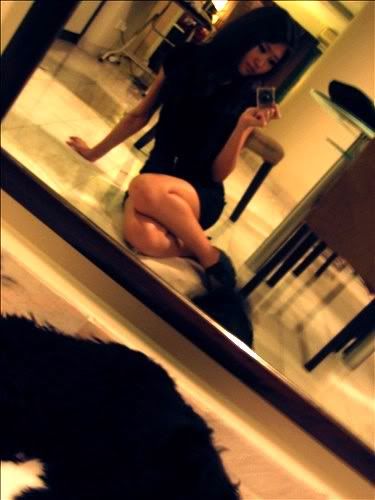 #6 And most of the time you can't see her eyes O.o
#7 Now you can see her eyes, but you can't see mine. Wtfreak.
#8 Carpet.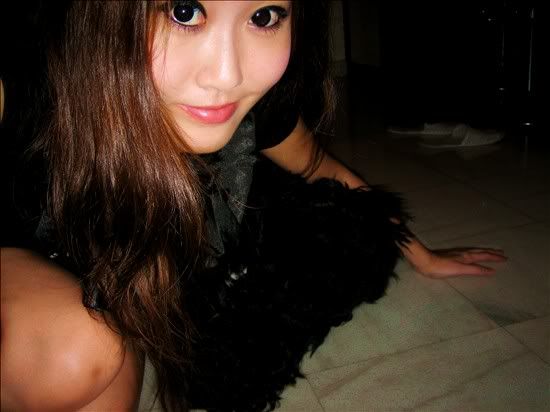 #9 Teehee.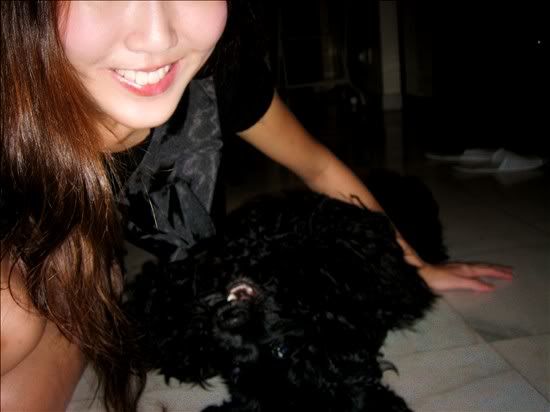 #10 Finally a decent shot of her, but I look retarded -.-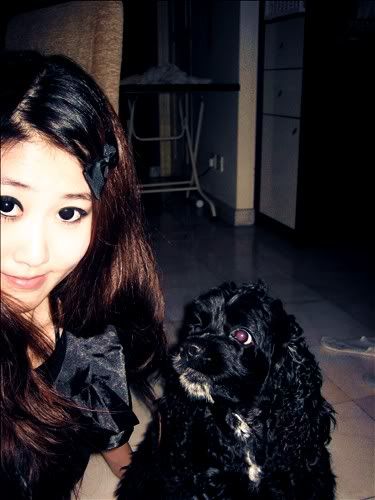 #11 Sheesh I don't look like me, don't you think?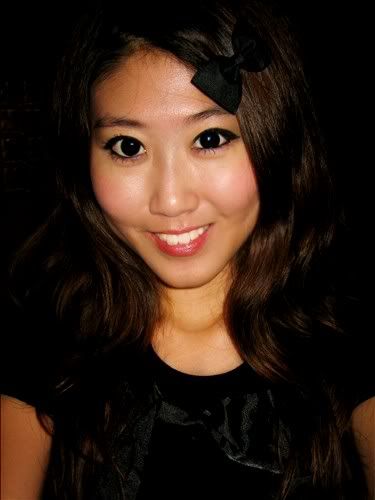 Strange.