This year is a significant year for most of my course mates in VU for the time has come for them to turn 21. I've long embraced this adulthood since last year, or to be precise, 8 months ago. It makes me feel older than I already am, watching them make their wishes and blow their candles. A reminder that I will be 22 this year, that there's about to be more burden and responsibilities in life that I must bear from now onwards. There are solemn moments when I wonder, how much time exactly I have wasted? No, I shall not dwell on such disheartening thoughts. If there was one thing I learnt, it is one ought to look forward to the brightest possibilities in the future by constantly learning from the past, but meanwhile not let our past define us.
A customized charm bracelet for my classmate, Shermin who has recently turned 21. Golden accessories are always so irresistible! I've always wanted a charm bracelet but they're so pricey! But this time I customized one for myself as well XD
Rachel and Angela, my 2 bff in uni! There's not a single day you don't see us hanging out together.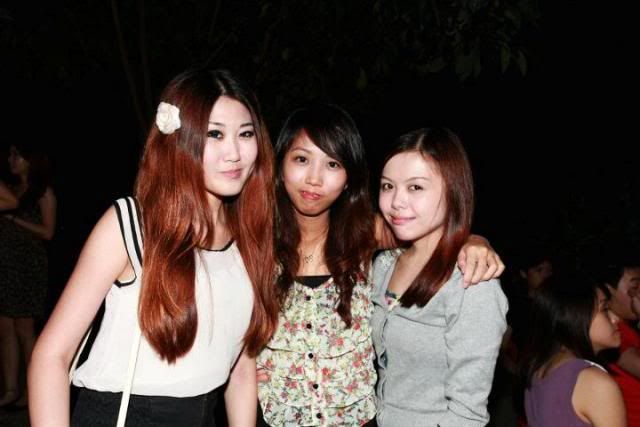 The pretty birthday girl and her fabulous Barbie cake.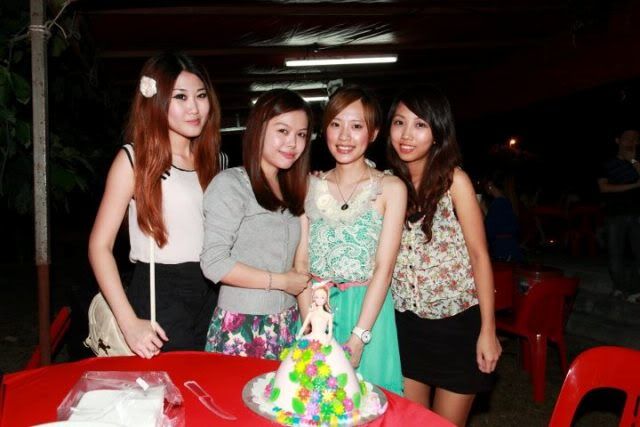 A photo with the rest of the girls.
And a few uni peeps.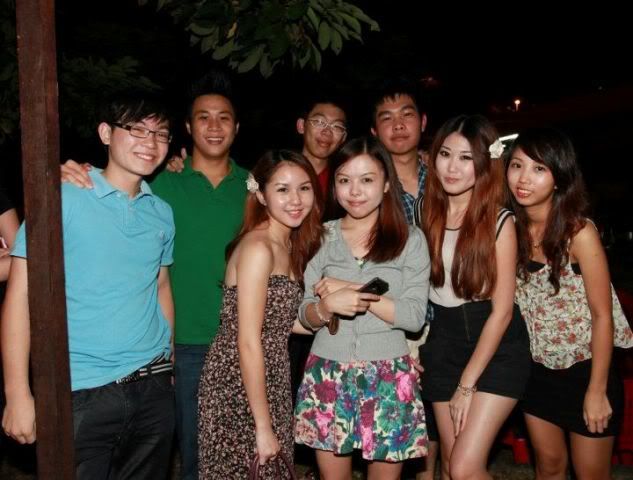 Beer game session which I dreaded. Those awful gassy drink always make me so bloated :(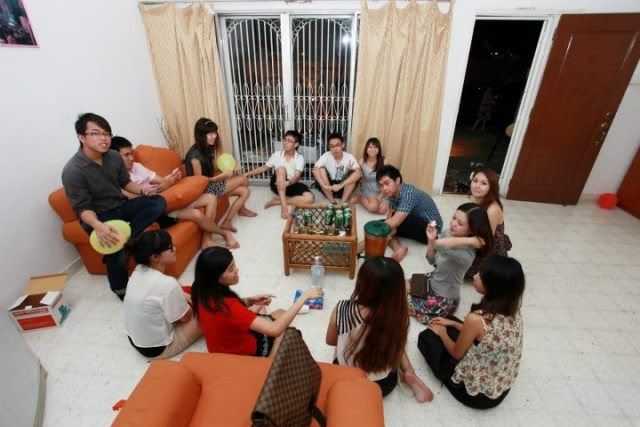 Anyway the other day someone brought me to Upstairs Café located at SS12, somewhere next to Sime Darby Medical Centre. It was such a lovely café I couldn't believe I wasn't aware of its existence after staying for so long around this area! Didn't have my camera to capture that little cosy place, but here's some simple views taken with my bb.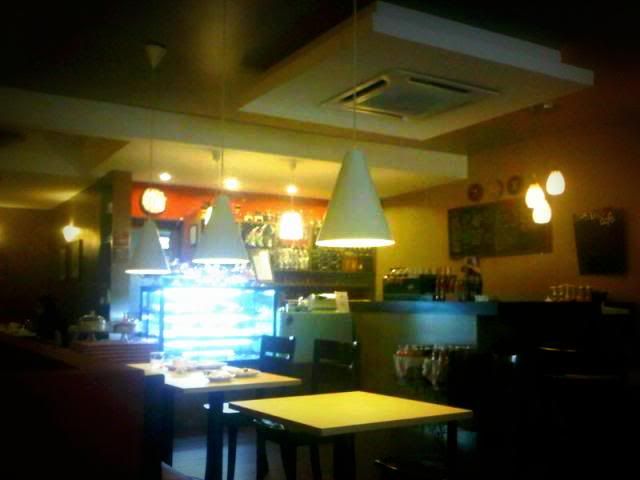 I will always be reminded of this image whenever someone mentions jizz jazz from now on. HAHA wtfreak.
Red velvet cake – RM8. Totally worth trying! There were red velvet cupcakes as well selling for RM5.
Green tea latte – RM8.
Seafood aglio olio – RM 13.90 and beef bacon carbonara – RM 9.90.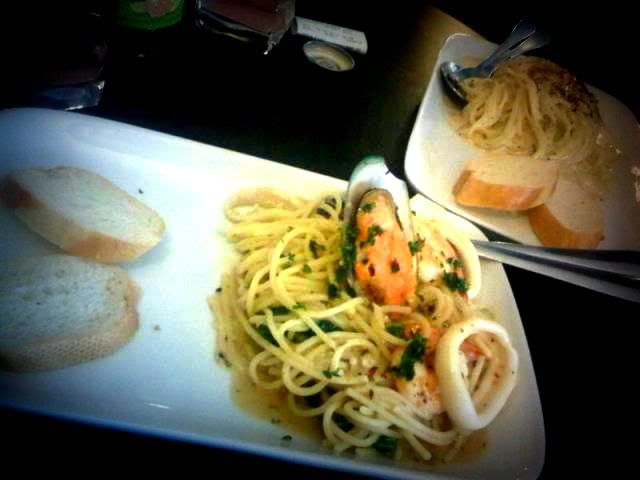 Really affordable prices for their yummy food (especially the dessert!) and soothing ambience. It happened to be raining when I was there, so it felt like I was safely tucked in this cosy haven, distant from the danger and turmoil of the world outside.
My initial intention was to do my revision there, but somehow I picked one of the darkest corners with really comfortable cushion seats. So it ended up a 4-hour-long talk cock session instead -.-
According to the tips on 4square, their chocolate brownie is awesome too. I'll do a proper review the next time I visit!
Today is the first day we returned to uni after our mid-sem break. I was horrified to see the deadlines of our assignments. Less than 3 weeks' time to complete 4 major assignments, 3 of which are due in the same week! And not to mention tests this week and the following week. Dafuq someone please just stab me now! I'm amazed I even had time to blog now.
I was about to show you some thick-ass law books that I borrowed from the library the other day but on second thought, better not, in case someone decides to borrow the exact same books as me which would further contribute to my plagiarism percentage. Okay fine I admit I'm kiasu like that, but better be safe than sorry! LOL. Had a hard time carrying those books home all by myself. Endure, for the reward would be worthwhile!
I mean, provided if I get HD for my Corporate Law. Teehee. Wish me luck!