Remember the previous Style Up Yourself contest by Mango which I blogged about? Never mind if you missed it, because this time MNG is having The Missing Bag contest which is about to reward you with tickets for two to Barcelona, Spain!!!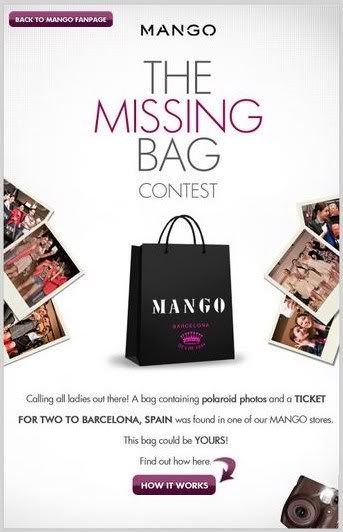 Omgosh I've always been hearing stories about the hot half-naked hunks in Spain! Apparently Spanish guys are the hottest in the entire Europe, so as I heard! How can I miss this opportunity to fly there and see you??? Forget about the city of love. We want to see sexy half-naked guys with 6 packs parading the street of Barcelona! XD
You're 6 steps away from this once-in-a-lifetime opportunity! Here's how you can win yourself the tickets to Spain: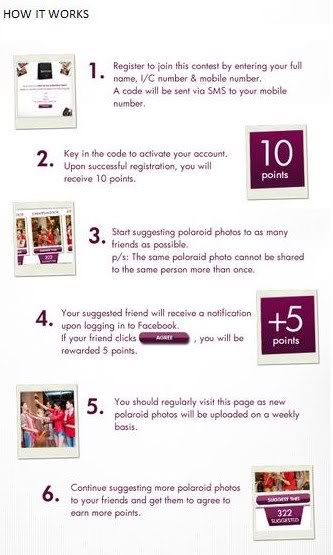 Remember, the more friends you suggest, the more points you get!
But first of all, remember to register with your true identity so they can verify you if you happened to be the winner!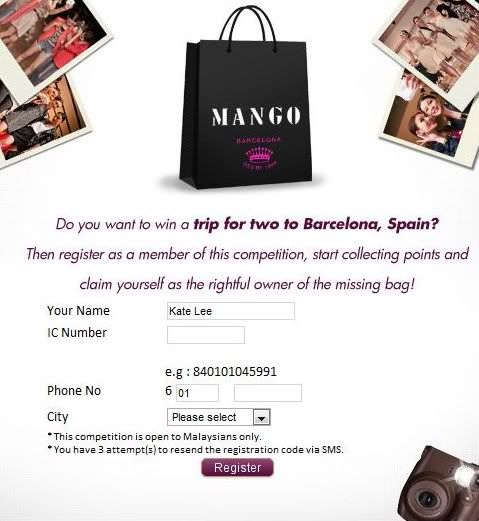 Other than the grand prize, there are 2 more prizes that reward you with MNG shopping vouchers! How many clothes can I buy with RM1500? Possibly 1 whole year of supply! Teehee.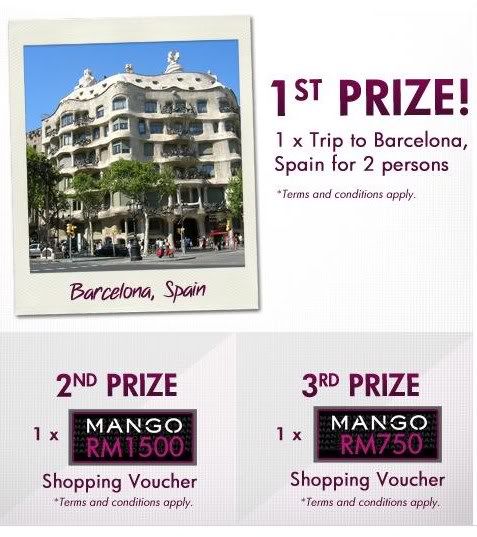 I'm sure you spend most of your time on Facebook when you're online right? Now's the good time to fully utilize it! Hurry up and get into the Top 20 Players Leaderboard!
Good luck fellow shoppers! XD