Like I said, October is a pokai month for me as one best friend's birthday comes after another. October 10 was Mei Yan's 21st birthday. The blur princess hardly knew what was happening in class as she was so busy with her big celebrations throughout the entire week. Got her some really pink presents ♡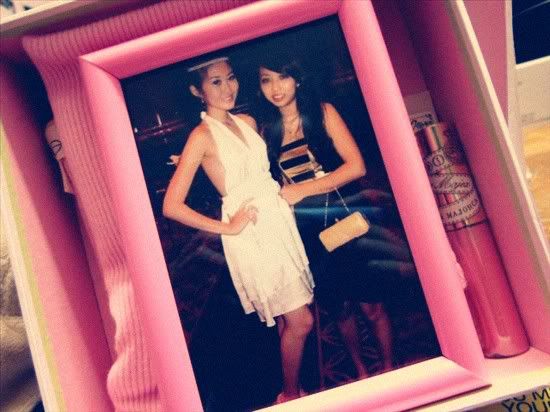 Photo taken during VU night last year. It's been quite a while since we met each other :)
Angela babe and I bought her a small bouquet of roses and gave her during her party at Zouk. But instead of showing off the flowers to them clubbers, she quickly asked her bf to keep it in the car. Dim gai??? I would have dance with the flowers or something. Wtfreak.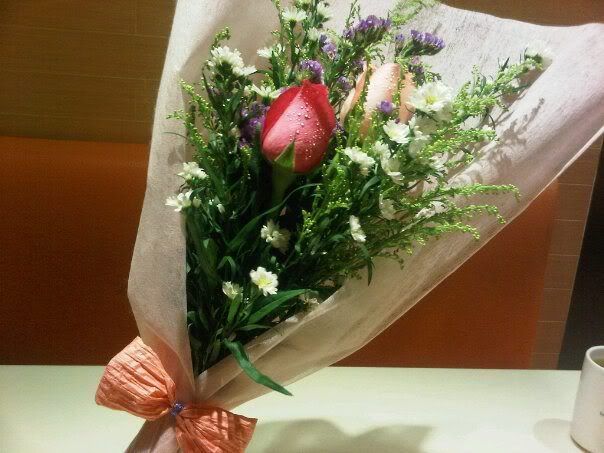 Here are some photos of us taken at Asia One Café, Puchong. Hand itchy so decided to play with Meitu Xiuxiu. We can haz bunny ears! Teehee.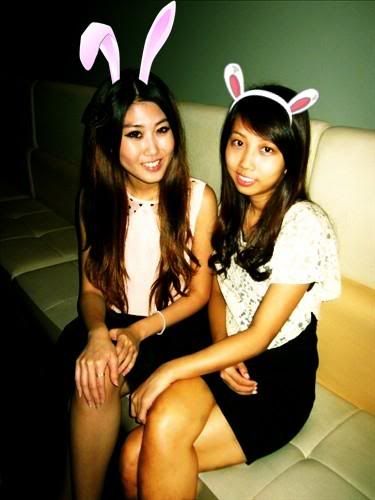 My 38 Angela babe ♡
Can't imagine how boring my campus life would be without them. Love you babes!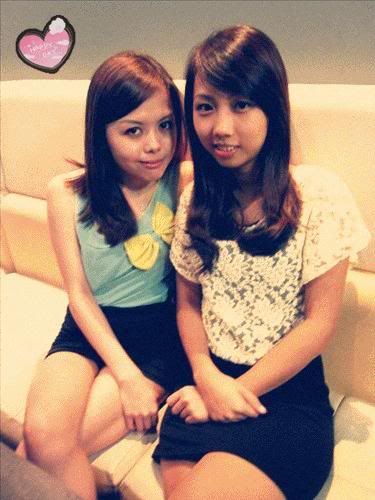 Sharon and the birthday girl.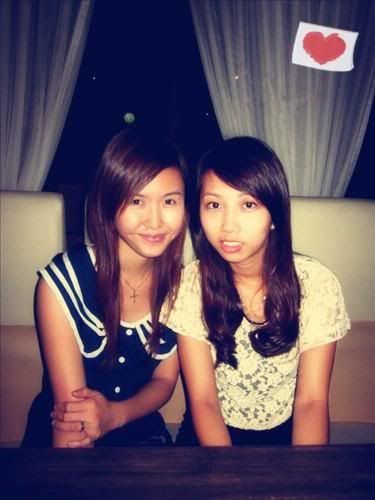 We were happy with the giant bowl of chicken soup (although mushroom soup would have been better). Food there was good and the combo that comes with soup, main course and brownie for only RM18.90 was super dai! We were so full at the end of the day we nearly dai wtf.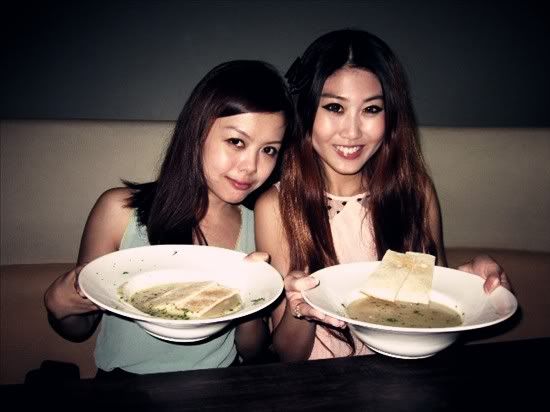 Okay I know that hideous pink crown looks a bit lala. HAHAHAHA but but, it's my attempt to beautify the birthday girl T_T *failed*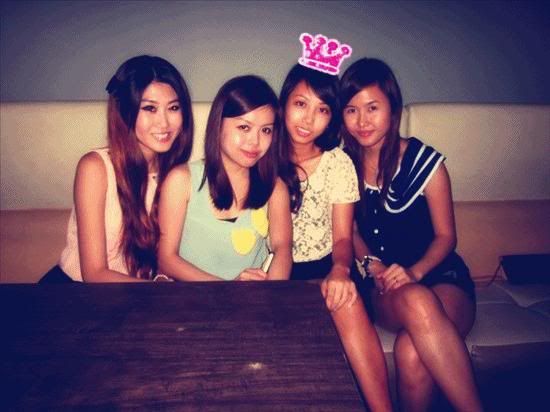 Nah, here's the only unedited photo. Better?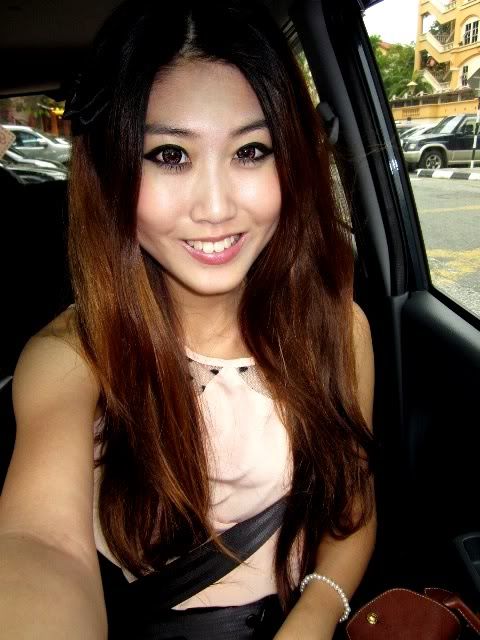 Ugh, we have one last group assignment that weighs 40% of the total assessment! Can't wait to finish it so I can haz lotsa me-time! Gonna be study break after next week then final exam. Good luck to everyone else who will be sitting for their papers!