It's the third week of my first semester, and I thank God that I've finally settled down in Sunway. I used to be so uncertain about my life here, but now everything seems to be going well just as I've hoped for. It's amazing how God has answered my prayer and provided me all that I asked for. Each morning I wake up praising Him for all the wonderful things in life, meanwhile pray for a good start of a new day =)
I've started attending City Harvest Church by the way. And CHC is really awesome! You'd probably know if you've been there. So motivating and inspiring! I have totally no excuse to skip Sunday service now. LOL.
Wanted to post up some photos of my room but realized it's too messy. Wouldn't want to show you picture of my room with bras lying on any visible corner. So, here are some self-taken shots! Ngek ngek. One of the study tables which was turned into a dressing table, where I spend at least 40minutes every morning.
The lighting in my room is really meant for cam-whoring. Didn't really have to edit these photos.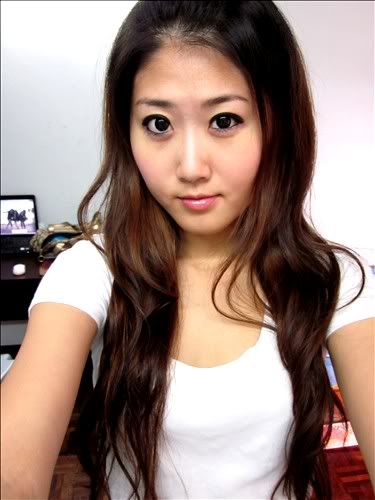 You know how angle can really affect how one looks in a photo. I'm a big-eyed female alien! Wtfreak. I didn't even edit this -.-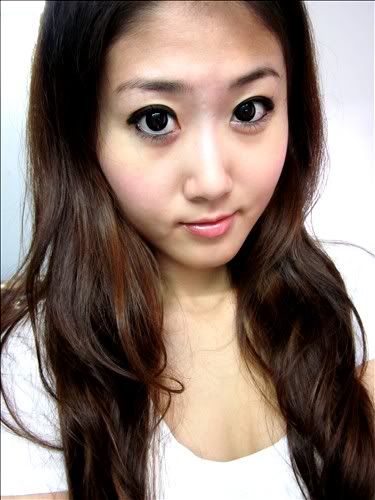 I figured out the best way to make my eyes appear balanced. If you've noticed, my left eye is much smaller than my right. (Okay you probably didn't notice cause I always made sure I edit my left eye before posting them up). So by taking the photo leftward, it actually makes my left eye bigger! But I have to push up my hair otherwise it would make my face look weird.
(Wondering why I even bothered to explain so much. The whole point of it is to produce a pretty final photo that's all. Who cares where and how!)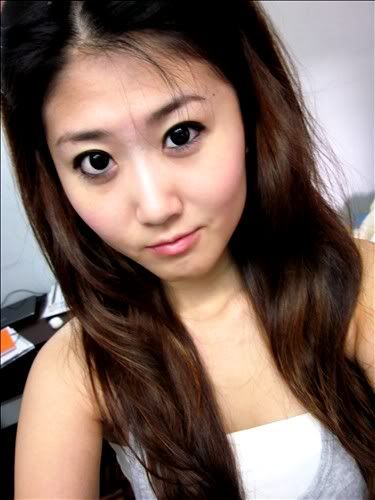 I'm in love with my photos. Teehee.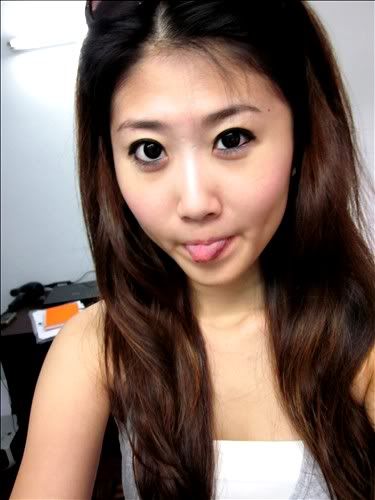 Nah, screw you angles for deceiving my fellow viewers! Here's a more normal photo of me. Noticed my cute animal bed sheet? XD
My housemate gave me a packet of instant spicy vermicelli thingy from China. Just tried it for dinner and it's yummy! Should ask her to get more from China next time. Hiak hiak.