My first time to Kota Kinabalu was indeed an unexpected last minute trip!

Last Thursday, I received a call from my agent proposing a "crazy request". At first I thought it probably involved me having to parade on the street with my bikini or something, but apparently he wanted to fly me to KK for Hennessy Artistry in two days time!
Flight tickets and accommodation provided for! I managed to nego for a reasonable payment up to my expectation, so I accepted the offer despite my already-hectic schedule!
My last minute return flight cost them approximately RM600! With that amount, I can already fly back and forth to Hong Kong! Flew there on Saturday morning and came back on Sunday afternoon. The trip was indeed short, but a fun and worthwhile experience! It wasn't easy having to wake up early after working for Arthur's Day on the previous night. Besides, I had to prepare for my presentation on Monday morning once I got back! I was so stressed I thought I was gonna collapse.
Thanks to Hayden aka Shin Chan from KK, we managed to squeeze in time in between our work to explore KK town. Without his help, we would have spent so much on taxi fares! Taxis there are ruthless and they never go by meter! RM10 minimum for every ride -.-
KK Times Square Hotel was located at the same building as White Room where Hennessy Artistry was held. In fact we could see the entrance to the event from our window! LOL.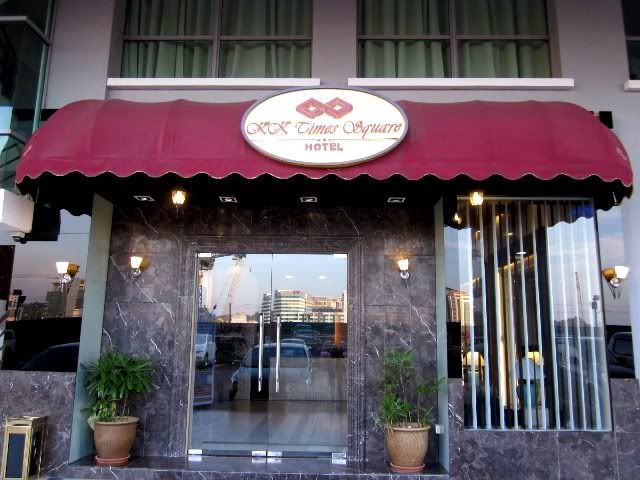 Our spacious cozy room was initially meant for the boss who didn't turn up XD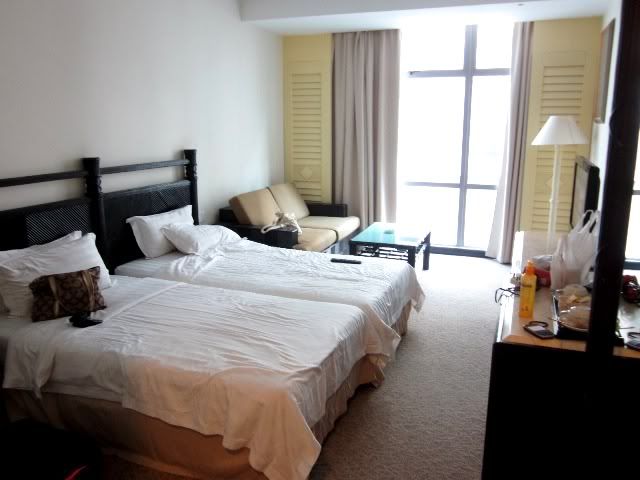 Guess where we had our first meal?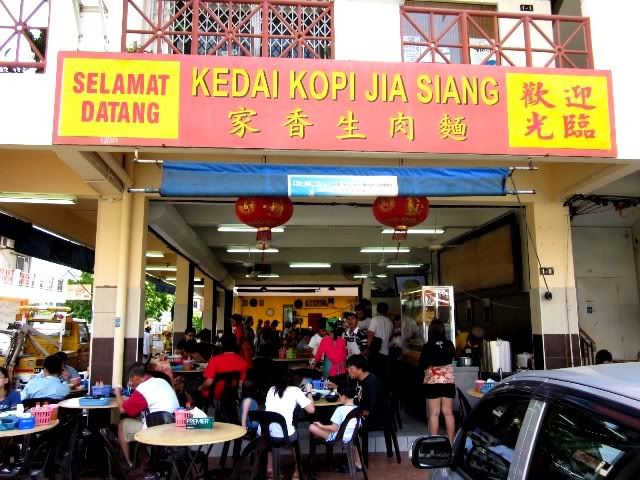 The well-known sang yok mee!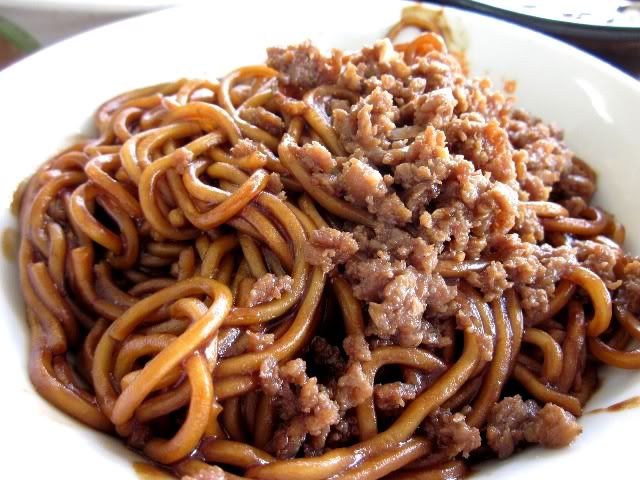 Yummy pork!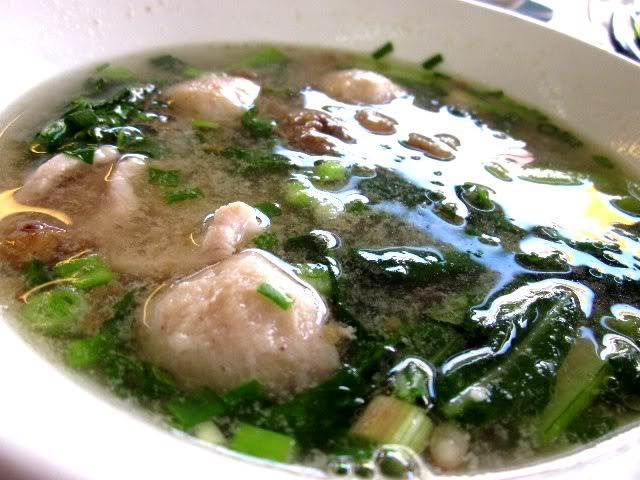 Chicken feet with shitake mushroom.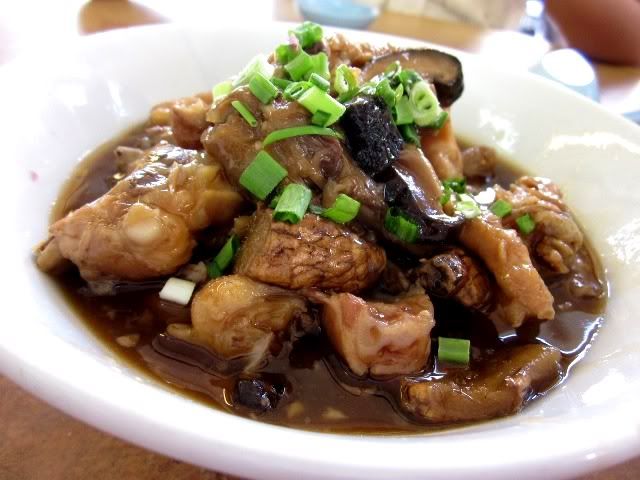 Laici khang.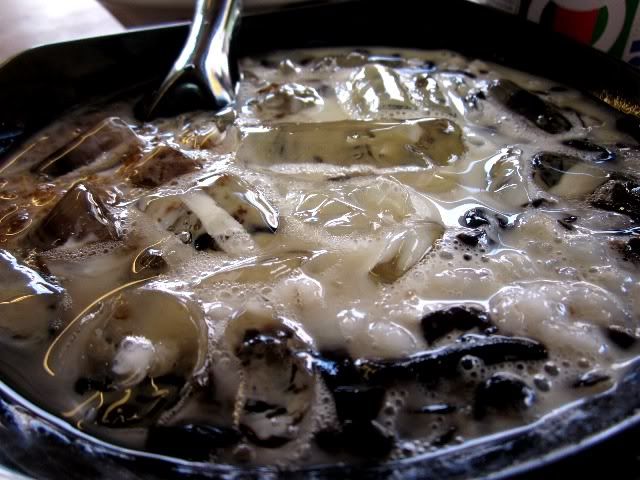 Their smallest portion was about twice the size of our usual portion! Could hardly finish half of the noodles.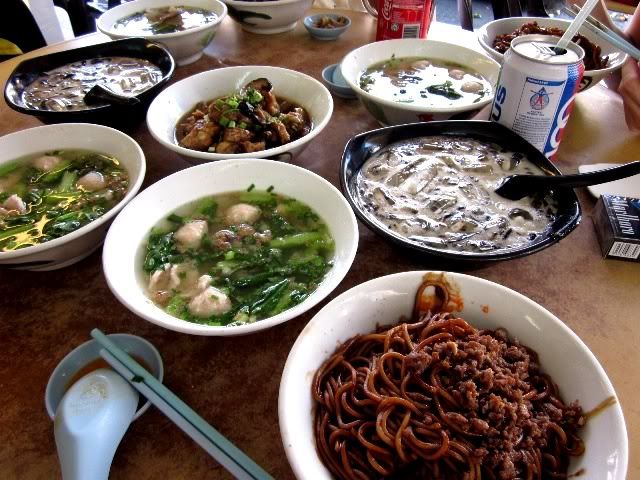 Caely and Yin Ling.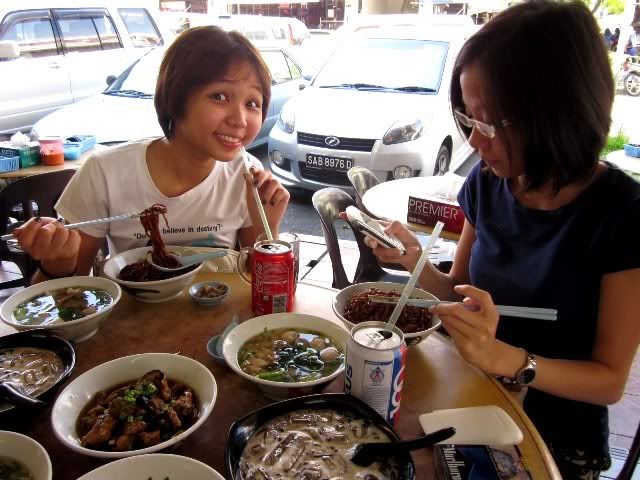 Dropped by Yoyo Café to get some RM3.80 bubble tea. Yoyo Café in KK is equivalent to Chatime here. Their most popular bubble tea shop!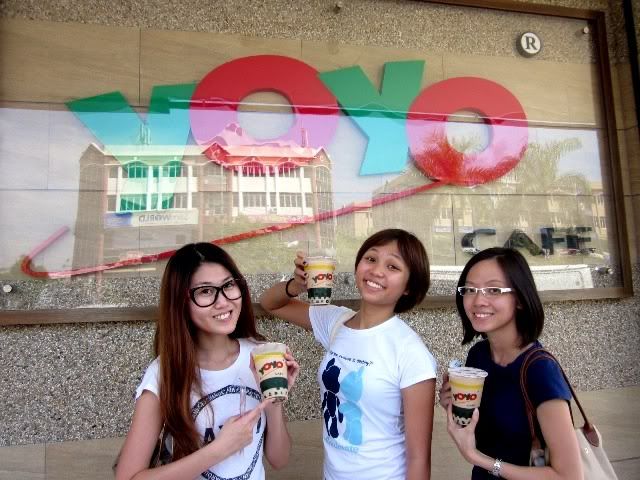 They sell some really nice pastry too. The freshly-baked croissants with the aroma of butter were so tempting!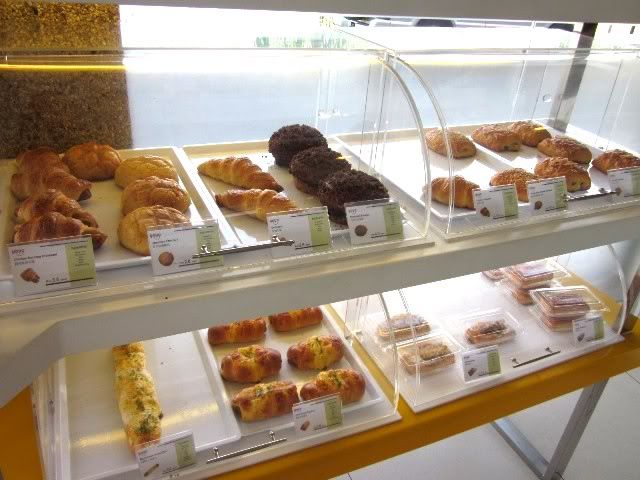 Back to the hotel to get ready for work.
We can haz blue and pink eyes. Wtfreak.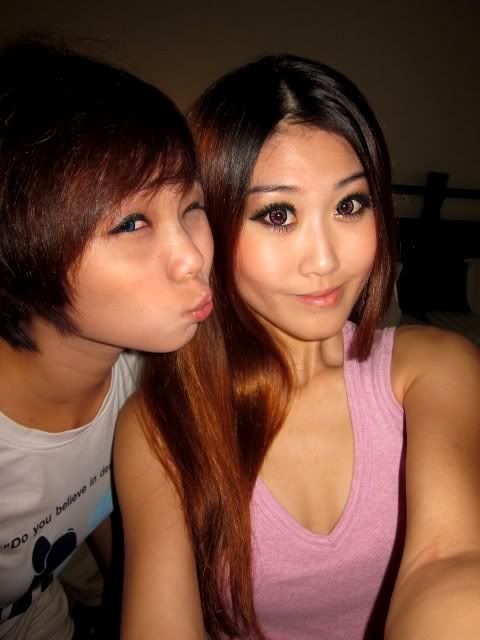 Savouring some mini croissants while waiting for time to pass.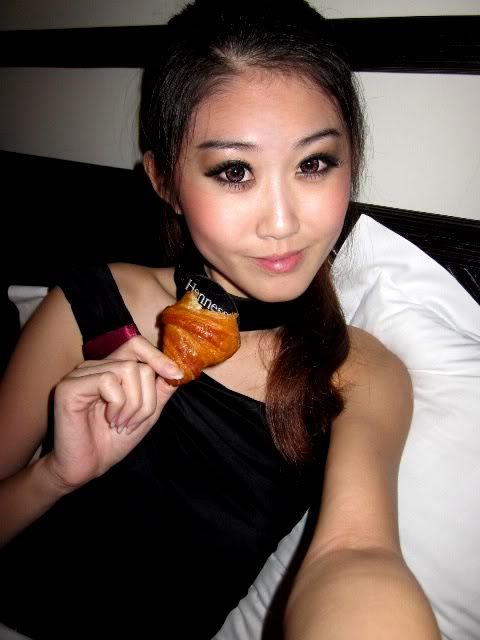 The next morning, Hayden brought us to Gaya Street Sunday Market!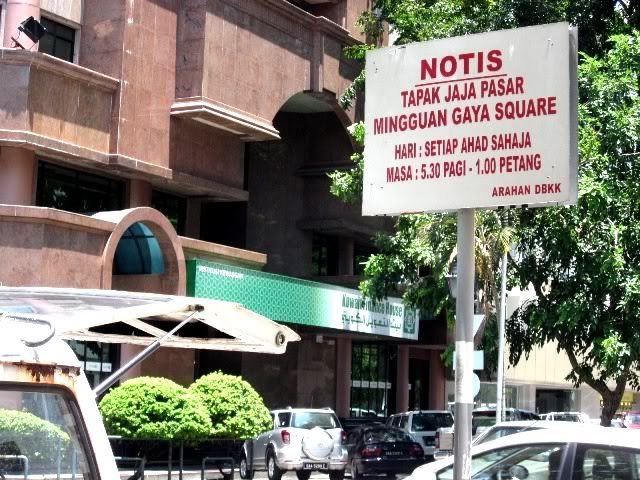 It was a hang out spots for both locals and tourists.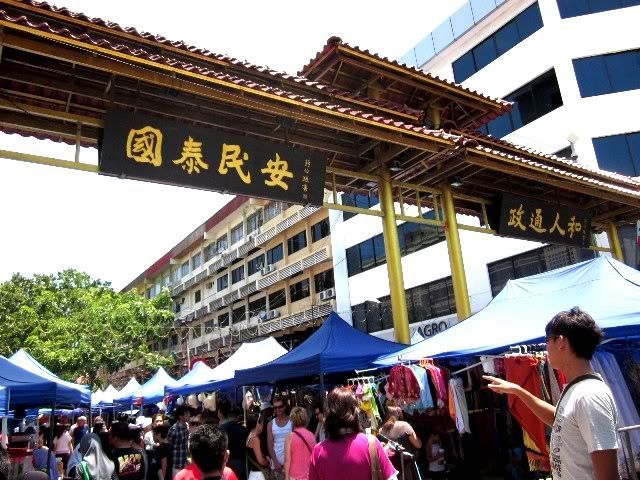 Dropped by Tong Hing Supermarket to get the local fresh milk.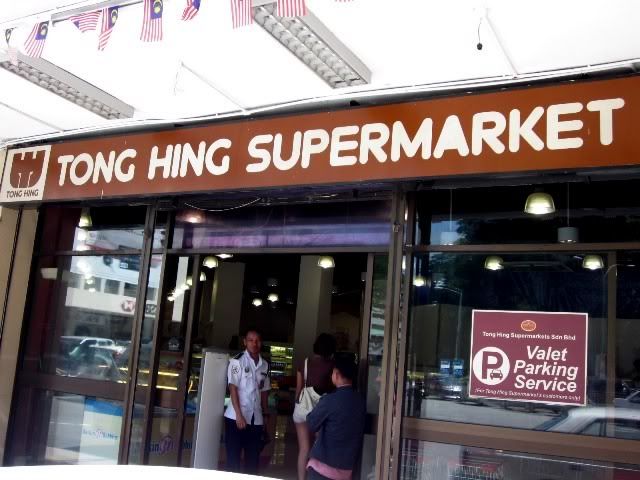 Desa milk. Can only be found there I guess.
Caely finished almost the whole 1 litre of milk and claimed to be feeling so milky she wanted to puke XD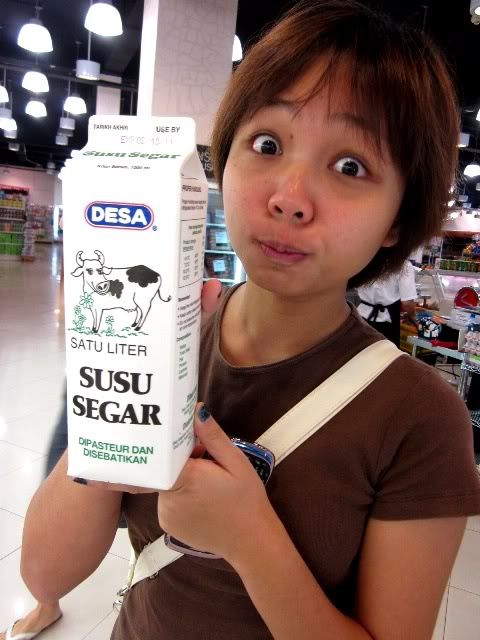 Sabah Tourism Board meant for tourists like us? Ngek ngek.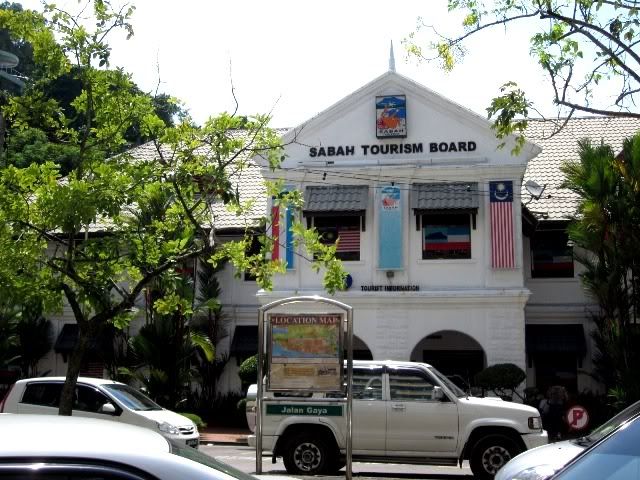 The weather at KK was so much hotter I swear! Could easily become a sexy tanned if I were to stay there any longer. Jeez.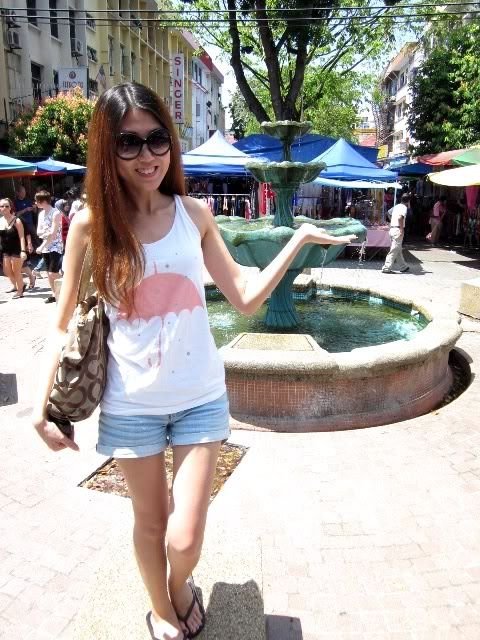 Our young hensem tour guide. Teehee.
I love KK!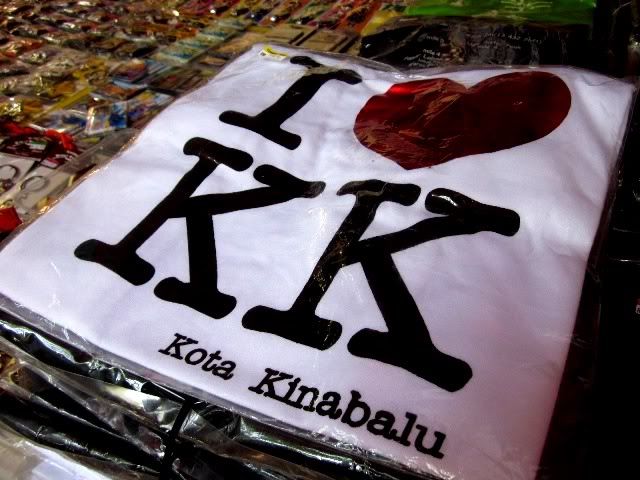 Some really cute hand-made keychains.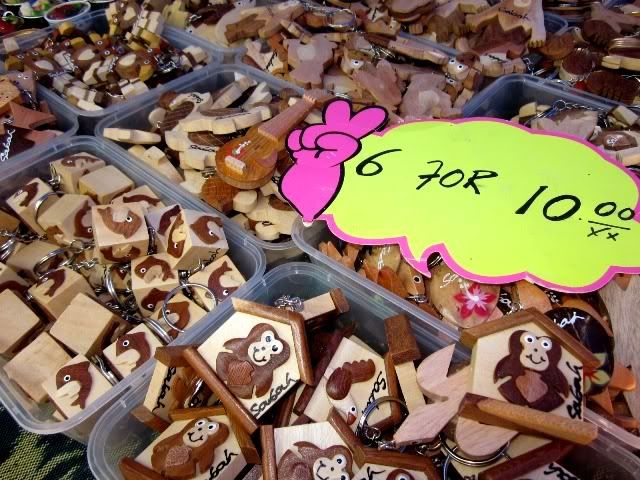 Jewelry which aren't exactly my style.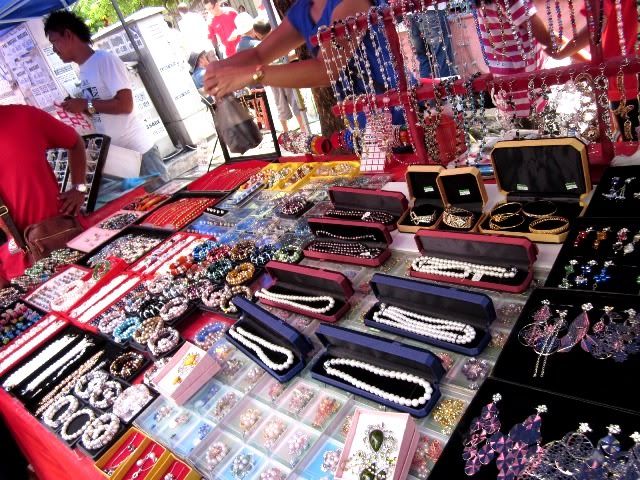 It was fun shopping around the market although it isn't as good as Chatuchak. As usual, most of the stalls are selling similar stuff.
There were even a few pet stalls! Adorable puppies including Golden Retriever and German Shepherd!!!
Yummy soya.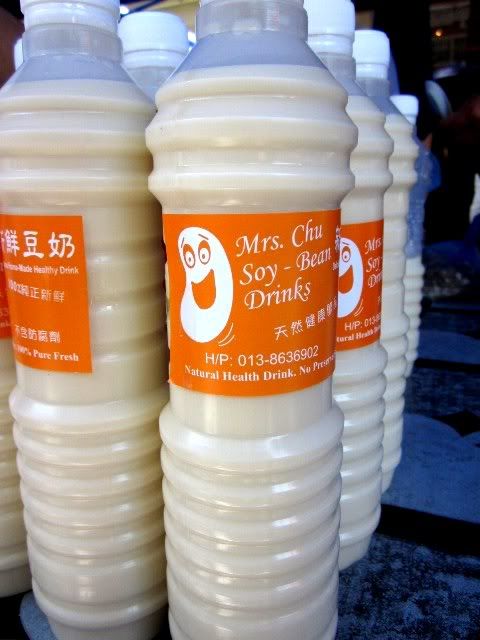 After leaving the market, we came to this Caprilla ice-cream truck and joined the queue. Hayden's favourite ice-cream in town!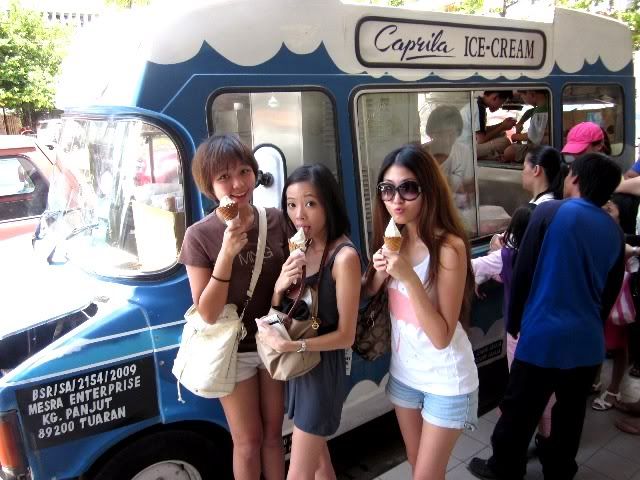 Was amused by his envelope-liked wallet.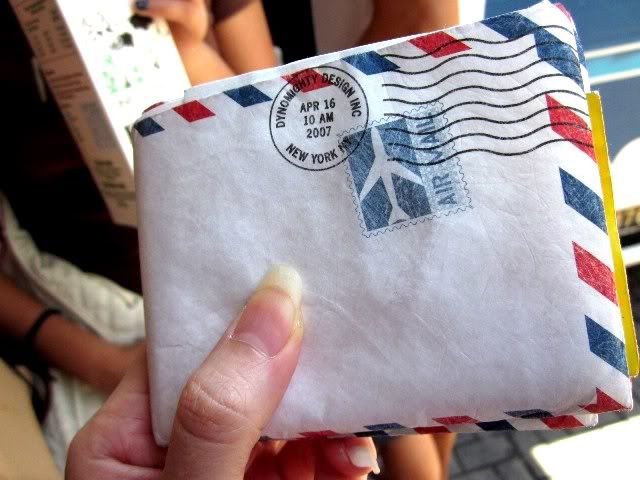 Apparently it is the might wallet from US. It won't tear no matter how hard you try. Awesome!
Stumbled upon Share Tea from Taiwan which hired Eric Tsang as their ambassador??? LOL!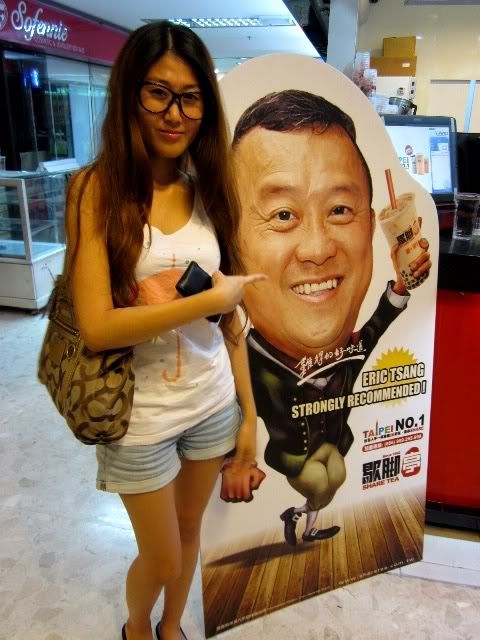 Heard there's one at Times Square. Still prefer Gong Cha though.
Our return flight was at 3pm so had to rush to the airport after a quick dim sum lunch.